Prince Harry Can't Win Hands Down In Legal Battle With MGN: Royal Expert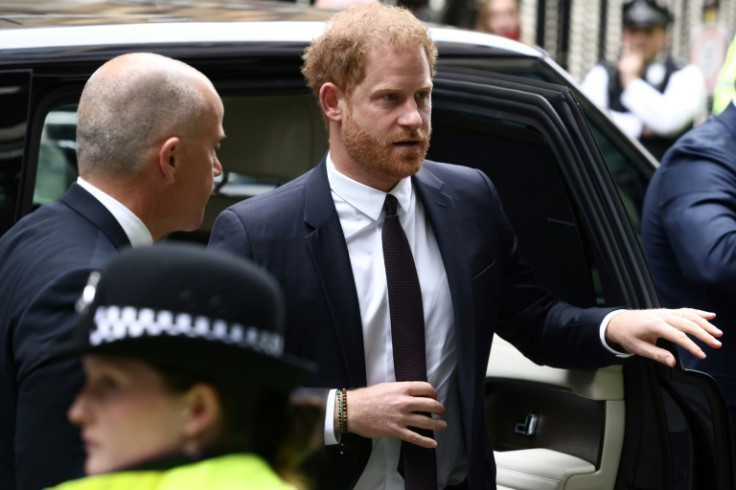 KEY POINTS
Lady Colin Campbell doubts Prince Harry will make a substantial win in his legal battle against MGN
Campbell claimed Prince Harry might win some if Justice Fancourt shares his political views with the duke
Phil Dampier believes the Sussexes may stop suing publishers if they start losing cases and bills start coming in.
Royal experts got candid about their take on whether Prince Harry could win against Mirror Group Newspapers (MGN).
British socialite and pundit Lady Colin Campbell and seasoned British journalist and royal author Phil Dampier joined Dan Wootton for an episode of "GB News." The host and TV presenter, Wootton, said he would lose a lot of faith in the justice system if Prince Harry won the case against MGN due to lack of evidence.
Wootton noted that Campbell is not a fan of MGN as she has her own legal run-ins with them, noting that she's not a supporter of the Mirror. Wootton then said Prince Harry shouldn't win since he "didn't have a scrap of evidence" while asking for Campbell's take on the issue.
"If Mr. Justice Fancourt finds on the evidence as according to the law, Harry cannot win. On the other hand, if Mr. Justice Fancourt has political sympathies that accord with Harry's, and he wishes to bring a privacy law not through the legislative process but through the legal process, Harry might well win some," Campbell said.
She continued, "There is no way on this Earth unless Mr. Justice Fancourt is totally corrupt, which I'm sure he is not, that Harry can win hands down. He might win one or two, but the likelihood of winning substantially is very remote, even if Mr. Justice Fancourt is in favor of Harry's political agenda."
Campbell noted that Prince Harry's case is not just defamation. The "Meghan and Harry" author claimed that the Duke of Sussex is "using things that have happened to him to try to shut down the press and to try to erode freedom of speech in this country." Campbell added that he did it in a "very clever way" because whether Prince Harry wins or loses, he can position himself as someone who supports the rights of individuals against the "malignant" press. She noted, however, that the press has not been malignant to Prince Harry.
Campbell went on and shared her personal legal run-in with the Mirror. According to her, she settled with the publisher a few days ago, and the latter shed thousands of pounds. She believed that Mirror would not have fought if they would lose their case against Prince Harry.
"The fact that they have fought it and continue to fight, it means that they have been advised that they will most likely win it, and I cannot see how it is possible if the law is applied that Harry can win his part of the case. But remember, he's only a part of the case. He's one of many people involved in this case," Campbell added.
Dampier seemingly shared Campbell's opinion about Prince Harry's case against MGN. He clarified, however, that the verdict may take weeks or months. Depending on the outcome of the case, the Duke and Duchess of Sussex may either continue or stop their battle with the media.
"Incredibly, I mean, there's still people out there, and maybe they're right. I don't know who still thinks he might win this case, but we're not going to know for several weeks, if not months, and of course. In the meantime, he's going to plow on with the other cases against the Associated and against the Newsgroup," Dampier said. "I don't think he's gonna stop, but when the bills start coming in, if he does start losing cases, they might start to think, 'Perhaps, we've made a mistake.' But at the moment, the jury, not the literal but the metaphoric jury, is still out."
International Business Times could not independently verify the claims.
Prince Harry took the witness box Tuesday and Wednesday to testify against MGN for alleged unlawful information gathering in various articles written about him. In his testimony, the Duke of Sussex blamed the press for his and his ex-girlfriend Chelsy Davy's breakup.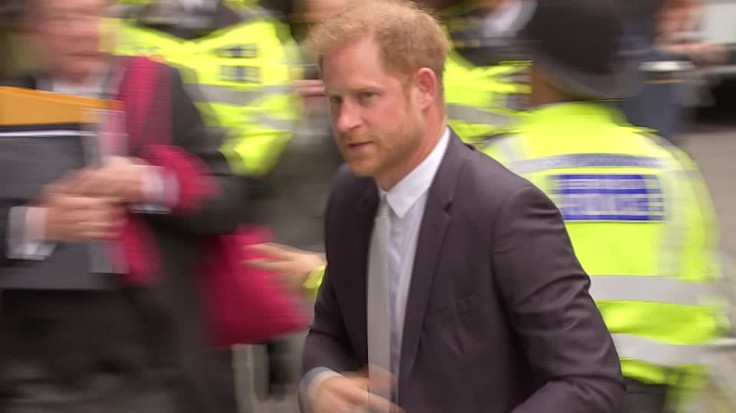 © Copyright IBTimes 2023. All rights reserved.