Prince Harry Accused Of Being 'In The Realms Of Total Speculation' On Day 1 Of Phone Hacking Testimony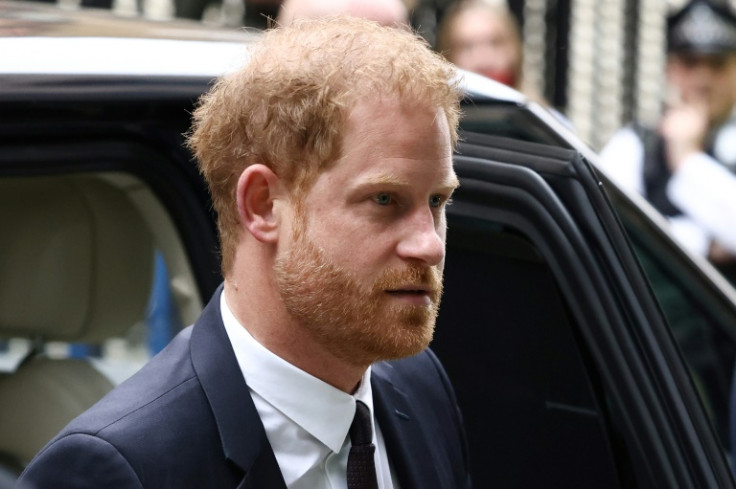 KEY POINTS
Mirror Group Newspapers' lawyer grilled Prince Harry about his claims regarding a report about him breaking his thumb
Harry told the court that he was "not sure" whose phone was allegedly hacked to obtain details about the incident
The lawyer accused the royal of "speculation"
Prince Harry was accused of operating "in the realms of total speculation" while he took the stand at his phone hacking trial against the publisher of the Daily Mirror in London Tuesday.
On day 1 of Prince Harry's testimony, Andrew Green, a lawyer for Mirror Group Newspapers (MGN), grilled the Duke of Sussex on a story that appeared in the Daily Mirror in 2000 about him breaking a thumb while a student at Eton College.
Prince Harry told the lawyer he believes that details about the incident were obtained via "both" phone hacking and unlawful information gathering, the Daily Mail reported.
But the Duke of Sussex said he "can't be sure" whose phone he believes would have been hacked to get that information.
"Are we not, Prince Harry, in the realms of total speculation?" Green told Prince Harry in response to the royal's theory that his doctor's phone may have been hacked.
"I'm not the one who wrote the article," Prince Harry replied, CNN reported.
"No, but you're the one who's bringing the claim," Green said.
Earlier in the proceedings, Prince Harry had mentioned that he used a landline to talk to his mother, Princess Diana, from school. He suggested that either his landline at school or the late Princess of Wales could have been hacked.
"That's just speculation you've come up with now," Green responded.
Green also challenged Prince Harry over whether part of his witness statement was drafted for him by his lawyers. The Duke of Sussex said he sought advice from his legal team but clarified that he wrote the entire statement.
"This whole witness statement was written by me after a series of video calls with my legal team," Prince Harry said.
"I'm saying that this witness statement is mine," the royal insisted.
During the cross-examination, Prince Harry also described how he and his wife, Meghan Markle, faced "constant harassment" and abuse from tabloids over the past six years. He said that he was "disgusted" over the alleged unlawful information gathering and claimed that he would have sought justice earlier had he known about it.
"Having experienced what I have over the last six years in terms of the constant harassment (online and off), intimidation and abuse that my wife and I have suffered at the hands of the tabloids, this sort of appalling behavior doesn't really surprise me," he said, the Mirror reported.
Prince Harry submitted, as evidence, 33 articles published between 1996 and 2009 where he alleged that media outlets owned by MGN had engaged in unlawful information gathering or fact-checking.
MGN said that it denies that 28 out of the 33 articles involved unlawful information gathering and that it was not admitted for the remaining five articles.
The publisher's lawyers argued that the details in those articles could have come from legitimate sources and claimed that Prince Harry waited too long to file the lawsuit.
Prince Harry is expected to continue testifying Wednesday.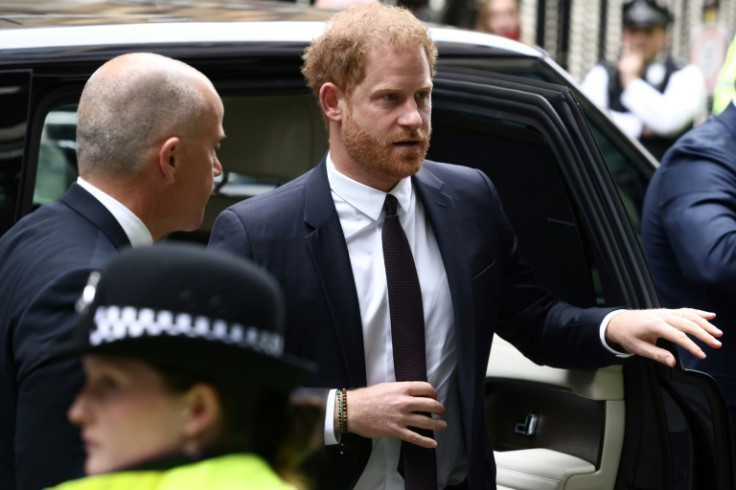 © Copyright IBTimes 2023. All rights reserved.