Prince Joachim Says His Children Were 'Mistreated' After Queen Margrethe Strips Them Of Royal Titles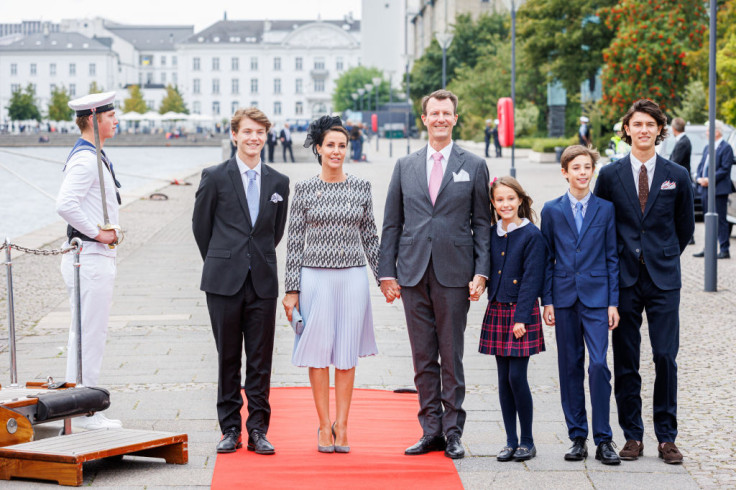 KEY POINTS
Prince Joachim of Denmark claimed he was only notified five days before his children were stripped of their royal titles
The prince said he was told in May that the change would happen when each of his children turned 25
Prince Joachim said his entire family is "sad" over Queen Margrethe's decision
Prince Joachim of Denmark is speaking out after his mother, Queen Margrethe II of Denmark, decided to strip all four of his children of their prince and princess titles.
A day after the changes were announced, the Danish prince, 53, made his thoughts about the decision known in an interview with the national newspaper Ekstra Bladet Thursday.
"We are all very sad. It's never fun to see your children being mistreated like that," he told the outlet, according to a translation provided by People. "They find themselves in a situation they do not understand."
"I was given five days' notice," Prince Joachim claimed.
The Ekstra Bladet reporter then told the prince she thought he had known about Queen Margrethe's plans as early as May. But the sixth in line to the Danish throne claimed that at the time, he was presented with a plan that stated the change would happen when his "children each turned 25."
"Athena turns 11 in January," he added of his youngest child.
When asked how the decision affected his relationship with his mother, Prince Joachim looked emotional, according to the outlet. "I don't think I need to elaborate here," he reportedly replied before turning to walk away.
He echoed the same sentiments to B.T., another national outlet.
According to Prince Joachim, he was given five days to tell his children that on New Year's Day, "their identity will be taken from them." He also told B.T. that he is "very, very sorry to see them uncomprehending about what is happening over their heads."
Prince Joachim — who is dad to sons Nikolai, 23, Felix, 20, and Henrik, 13, and daughter Athena, 10 — said that he asked for time to think about it and give his feedback, which he believes should have been taken into account.
His kids were reportedly having a hard time processing the huge change. "I can say that my children are upset. My kids don't know which leg to stand on," he said. "What they should believe. Why should their identity be removed? Why must they be punished in that way?"
However, the Danish Royal Palace insisted in a statement to B.T. that the announcement should not come as a surprise because it was a "long time coming."
"As the Queen stated yesterday, the decision has been a long time coming. We understand that there are many emotions at stake at the moment, but we hope that the Queen's wish to future-proof the Royal Palace will be respected," a spokesperson for the palace told the outlet.
​​Queen Margrethe decided to strip Prince Joachim's children of their royal titles because she believed it would serve them best.
"With her decision, Her Majesty the Queen wants to create the framework for the four grandchildren to be able to shape their own lives to a much greater extent without being limited by the special considerations and duties that a formal affiliation with the Royal House of Denmark as an institution involves," the palace said.
The palace added that "the Queen's decision is in line with similar adjustments that other royal houses have made in various ways in recent years," such as in Sweden three years ago.
The change did not affect the four children of Prince Joachim's older brother, Crown Prince Frederik, and his wife, Crown Princess Mary: Prince Christian, 16, Princess Isabella, 15, and 11-year-old twins Prince Vincent and Princess Josephine.
Meanwhile, King Charles III has not yet announced new titles for Prince Harry and Meghan Markle's children, Archie, 3, and Lilibet, 1, who are now entitled to prince and princess titles as grandchildren of the sovereign. Reports claimed that the new British monarch remains undecided on whether he would allow his grandchildren with Prince Harry to use the titles.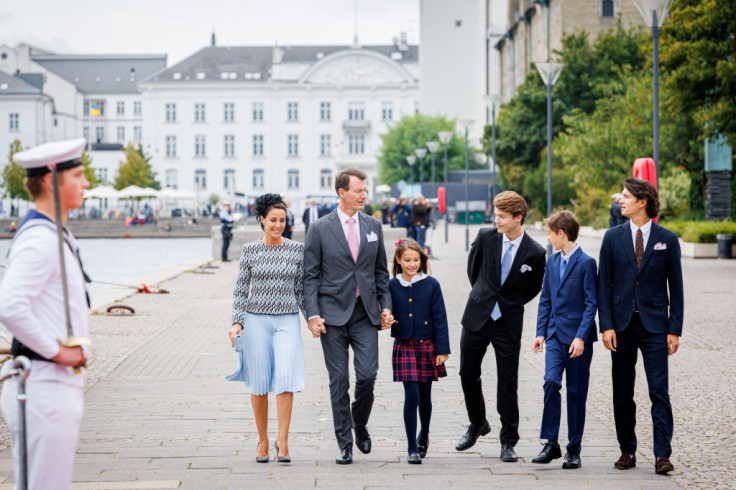 © Copyright IBTimes 2023. All rights reserved.