King Charles, Camilla's Alleged Son Claims His Appearance Was Altered To Conceal 'True Identity'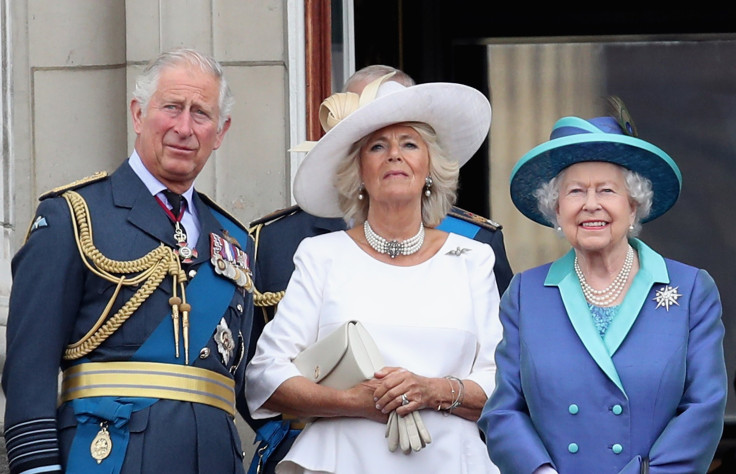 KEY POINTS
Simon Dorante-Day shared the contents of his final letter to Queen Elizabeth II before she died
The man, who has long claimed to be Charles and Camilla's love child, asked the Queen to step in and take action regarding his case
He alleged that his appearance had been altered during his childhood through a series of medical procedures
A man who has long claimed to be the "secret son" of King Charles III and Queen Consort Camilla has shared the final letter he sent to the late Queen Elizabeth II concerning his royal paternity case.
Simon Dorante-Day, 56, has been making headlines for years over his claims that Charles and Camilla are his parents and that he was conceived in the years before they got married. He recently told Australian news outlet 7News that he sent a letter to Queen Elizabeth II before she died on Sept. 8, asking her to step in and ask her son Charles to take a DNA test.
The father-of-nine, who lives in Australia, revealed the contents of the private note that he reportedly sent to the Queen in November last year, explaining that he feels "it's time for the world to read this."
Dorante-Day admitted that when the late monarch died without responding to his letter, he was "disappointed" because "that window of opportunity has closed."
In his letter to the Queen, Dorante-Day, who was adopted at 8 months old, explained that he reached out to her after approaching Queensland Governor General Dr. Jeanette Young about his belief that he is the biological son of Charles and Camilla.
He detailed in the note claims that his appearance had been altered during his childhood through a series of medical procedures, including "my eyes, which were blue, being forcibly changed to brown at the age of 8 and two of my teeth being filed down at the age of 15."
"I can certainly understand, and to some degree forgive, actions that have been taken in the past in relation to my existence, but I cannot forget what has occurred," Dorante-Day claimed in his letter. "These actions I believe were undertaken to conceal my true identity."
Dorante-Day then claimed that his adoptive grandmother Winifred Bowlden — who he said worked for Queen Elizabeth II and her husband Prince Philip in one of their royal households — had told him directly that Charles and Camilla are his "birth parents."
He ended his letter by appealing to the Queen for help with his case.
"It would be naive of me to think you are not aware of my claims. Nor that you have not been following events to date. Subsequently, you will all be aware of the actions I have recently commenced and the level of attention this has already received," he wrote.
"I am writing on behalf of my family and I to ask for your assistance in coming forward and resolving this issue and stopping this global assault," Dorante-Day added, before concluding the letter, "May God give you the strength to come forward."
Dorante-Day previously told 7News that he was considering taking legal action to force King Charles and Camilla to take a DNA test. He claimed to have been told by senior legal figures that Charles' accession to the throne would not damage his case.
"I'll be back to the Family Court. In his final ruling last time I was before the courts, the judge told me that if I come back with the evidence all nice and neatly stamped, then there's no reason to deny an application for a DNA test, and Charles and Camilla will have to answer that," Dorante-Day said.
Dorante-Day was born in the U.K. in April 1966, but the BBC reported that, despite having grown up in similar circles, Charles and Camilla met for the first time at a polo match at Windsor Castle in 1970.
Dorante-Day claimed that his research has shown him that the royal couple, who wed in 2005, first became close in 1965. He also alleged that in the months leading up to when he was born, Camilla disappeared from Britain's social scene, while Charles was sent to Australia.
International Business Times could not independently verify any of Dorante-Day's claims.
King Charles shares two sons, Prince William, 40, and Prince Harry, 38, with his late first wife Princess Diana.
Queen Consort Camilla shares two children with her ex-husband Andrew Parker Bowles: Tom Parker Bowles, 47, and Laura Lopes, 44.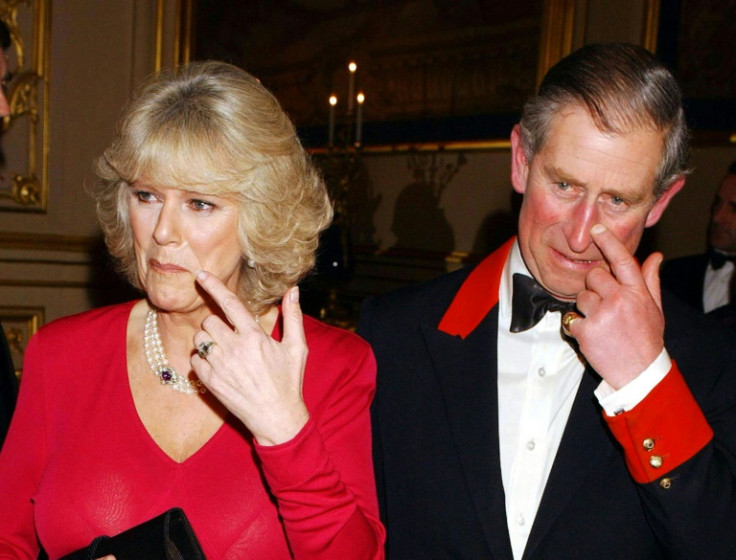 © Copyright IBTimes 2023. All rights reserved.