Prince Philip Admitted To Hospital For Hip Surgery After Missing Several Engagements
Prince Philip is getting a hip surgery.
The Duke of Edinburgh had missed a number of royal engagements where he was expected to attend. On Tuesday, Buckingham Palace announced that Prince Philip is in the hospital.
"His Royal Highness The Duke of Edinburgh was admitted to King Edward VII Hospital in London this afternoon, for planned surgery on his hip which will take place tomorrow," the palace said in a statement (via People).
On Sunday, Prince Philip was a no-show at the Easter service attended by the majority of the members of the royal family. Queen Elizabeth II, Prince William, Kate Middleton, Prince Andrew, Princess Beatrice, Princess Eugenie, Princess Anne and Vice Admiral Timothy Laurence were all present.
Peter Phillips, wife Autumn, Prince Edward, Sophie, the Countess of Wessex and their children Lady Louise Windsor, 14, and James, Viscount Severn, 10, were also in attendance. But Prince Harry and Meghan Markle skipped the service.
On Thursday, Prince Philip was supposed to join Queen Elizabeth for the Royal Maundy Service, but he was not able to make it. "The duke was keen to attend but made this decision because he was experiencing some trouble with his hip," one insider said.
Prince Philip was also expected to attend the formal appointment of Prince Andrew as the new Colonel of the Grenadier Guards in March. The Duke of Edinburgh held the position since 1975. He passed the title to the Duke of York when he decided to retire in 2017.
However, it remains unknown if the reason for Prince Philips's absence at the event was his hip too. According to reports, the 96-year-old royal was "feeling unwell."
In related news, according to Tom Bower in his "Rebel Prince: The Power, Passion and Defiance of Prince Charles" book, Queen Elizabeth II and Prince Philip are not confident with Prince Charles taking over the throne. In fact, the Duke joked that they wanted to live longer so the Prince of Wales will "have little opportunity to damage the monarchy."
In Graham Turner's semi-authorized biography for Prince Philip, the royal reportedly criticized his son's leadership skills. According to Prince Philip, Prince Charles is "precious, extravagant and lacking in the dedication...to make a good king."
Based on the books written by different biographers, Prince Philip and Prince Charles have a fractured relationship. In fact, according to Sally Bedell Smith's 2017 book, "Prince Charles: The Passion and Paradoxes of an Improbable Life," the Duke of Cornwall felt bullied by his father to marry Princess Diana.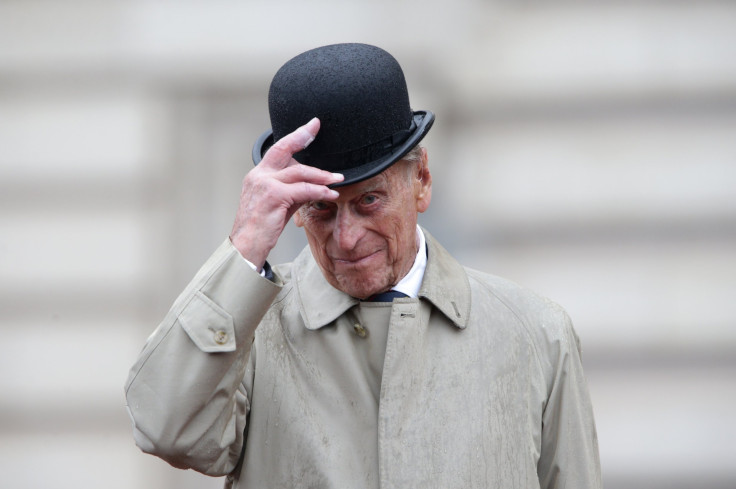 © Copyright IBTimes 2023. All rights reserved.