Prince Philip 'Forces' Sarah Ferguson Out Of Balmoral Amid Surprise Arrival
Prince Philip reportedly forced Sarah Ferguson out of Balmoral after it was revealed that he arrived in the vacation home much earlier than expected.
Last week, it was reported that the Duchess of York joined her ex-husband, Prince Andrew, in Queen Elizabeth II's favorite place. The news made royal fans happy because they thought that the mom of two will finally have the chance to talk to Prince Philip.
But in a shocking twist, a source told Daily Mail that Ferguson was forced to leave Balmoral much earlier than planned due to the Duke of Edinburgh's arrival.
"In previous years, the Duchess has left the day before the Queen's husband arrives. This year, he arrived yesterday, several days earlier than expected, which is rather strange so the Duchess left," the source said.
Prince Philip and Ferguson's relationship has been strained for years. Their gap started after Princess Beatrice's mom was involved in a toe-sucking scandal with a rich businessman shortly after she separated from Prince Andrew.
At that time, Ferguson was still legally married to the Duke of York. As such, the Duke of Edinburgh thought that she was such a disgrace to the royal family.
Meanwhile, Prince Andrew and Ferguson's fans were also delighted to know that the Queen has allowed her former daughter-in-law to join the royal family in their yearly vacation in Balmoral.
Royal fans thought that this was the Queen's way of telling the world that she approves of the Duke and Duchess of York's relationship. Some royal fans are also convinced that Prince Andrew and Fergie have gotten back together.
But according to a source, Ferguson didn't stay in the same room as her ex-husband while she was in Balmoral. Rather, she was given her own living space for the trip. Their daughters also joined the royal on their quick vacation.
Prince Harry and Meghan Markle also arrived in Balmoral this week with their son, Archie.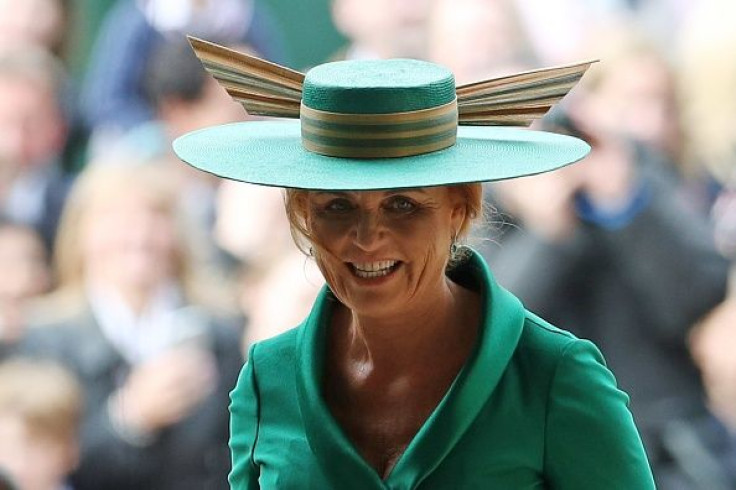 © Copyright IBTimes 2023. All rights reserved.