Prince William 'Can't Completely Forgive' Prince Harry For 'Great Disrespect' To Family: Royal Expert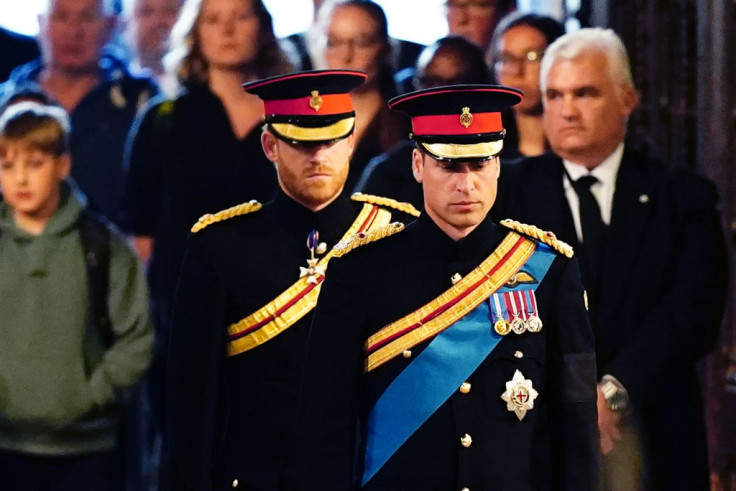 KEY POINTS
Prince Harry's exit from the royal family is among the reasons his feud with William hasn't been resolved, a royal expert says
Prince William reportedly expected his younger brother to support him in running the institution
The Prince of Wales reportedly saw Prince Harry's decision as a "great disrespect" to the royal family
Prince William finds Prince Harry's decision to leave the royal family "difficult" to forgive, a royal expert has claimed.
Since Prince Harry and his wife Meghan Markle stepped back from royal duties and moved to California in 2020, the Duke of Sussex and the Prince of Wales have reunited a few times, including for the funeral of their late grandmother, Queen Elizabeth II, last month. Despite this, their relationship reportedly remains strained.
According to Vanity Fair royal correspondent Katie Nicholl, Prince William has not yet come to terms with his younger brother's actions.
"[When Harry stepped back from his royal duties], it was very difficult for William, and I think that's partly why this rift hasn't been resolved, because, you know, William can't completely forgive Harry for what he's done," Nicholl told Us Weekly Tuesday while promoting her new book on the British royal family, "The New Royals: Queen Elizabeth's Legacy and the Future of the Crown."
Nicholl suggested that the loss of Prince Harry's support and the fact that the Sussexes' exit pushed Prince William and wife Kate Middleton's family into the spotlight earlier than expected both contributed to the Prince of Wales' disappointment in his younger brother.
"It had a huge impact on him, on [Princess] Catherine, on their young family. It put them in that prime sort of center. It moved them center stage far sooner than they would otherwise have been," the royal expert explained.
She continued, "I think William had always expected that he would have the support of his brother. And I think it wasn't just that Harry had chosen to leave and to stand down. I think a lot of it was how he chose to do that and what William saw as [a] great disrespect to the institution and to his, to his family, to his grandmother."
The "Harry: Life, Loss and Love" author also told the outlet that she believes Prince Harry's decision to leave had consequences for his relationship with the late Queen.
"I think, ultimately, it did have to be black and white because this was about preserving the reputation and the integrity of the crown and the institution. And so, while Harry and Meghan had hoped there would be a third way for the Queen, it was very simple. You are either in or you are out," Nicholl said.
Royal correspondent and "Finding Freedom" co-author Omid Scobie told People last year that Prince Harry and Markle initially wanted a "one foot in, one foot out" arrangement in which they would be part-time royals while working to become financially independent.
Queen Elizabeth, however, vetoed the proposal, according to Scobie.
Prince Harry and Markle officially resigned from all royal duties last year and were stripped of their royal patronages and his military appointments by the Queen.
While speaking to Nicholl for her newly released book, Queen Elizabeth's late cousin Lady Elizabeth Anson claimed that Prince Harry and Markle's departure "was a source of particular pain to the Queen in the last years of her life."
She also reportedly told the author that the Queen never "truly understood Harry's decision to leave."
"Turning one's back on duty is completely alien to the Queen, and she has been very hurt by it all," Lady Elizabeth added.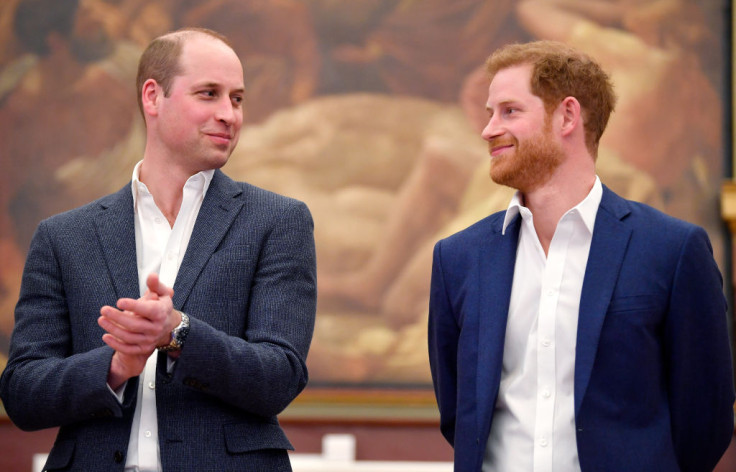 © Copyright IBTimes 2023. All rights reserved.