Prince William Caught 'Lip Biting' While Looking At Kate Middleton [PHOTO]
Prince William was caught on camera doing something surprising while looking at his wife, Kate Middleton.
A few weeks ago, the Duke and Duchess of Cambridge stepped out with Prince George, Princess Charlotte and the Tindalls. On the said outing, Prince William did something that didn't slip in the netizens' eyes.
One online user shared a snap of Prince William looking at Middleton's behind while biting his lip on Twitter. Meanwhile, Middleton was looking down and seemed to have her attention somewhere else and not on Prince William.
"Just wanted to leave this picture here. Lip biting, eyes averted downward....oh yeah, we all know what he's look," the caption reads.
One netizen commented that it's understandable for the duke to do so because Middleton's body is "goalz." A different user said that Prince William was naughty for doing so.
"I don't think we are the naughty ones. It's the man in the picture. We are just the messengers," FlyingBoomerang wrote.
A number agreed and another netizen found the photo "too cute."
Meanwhile, Prince William and Middleton joined Prince Harry, Queen Elizabeth II and the rest of the members of the royal family for Easter Sunday. They also celebrated the monarch's birthday on the same day.
When the Queen arrived, many noticed that Prince William didn't bow to his royal grandmother. Meanwhile, Middleton showed the perfect curtsy, which she has already mastered after doing it for years.
A number of netizens defended Prince William and said that it's not necessary for a royal to bow down to the Queen if they already met earlier. They will only bow or curtsy to Queen Elizabeth II the first time they see her. Many believed that the Duke of Cambridge and the Queen already met earlier in the day before they went public.
In related news, Middleton has to follow a number of rules as the future queen consort. Among the protocols that she abides by include dressing appropriately, sitting properly, wearing a hat and avoiding PDAs. The latter is the reason the Duke and Duchess of Cambridge rarely hold hands because doing so is deemed unprofessional especially for people who are expected to take over the throne in the future.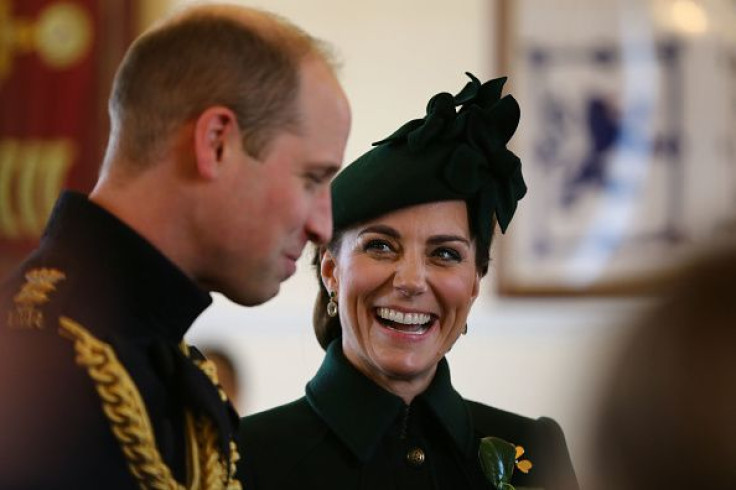 © Copyright IBTimes 2023. All rights reserved.