Prince William Criticized For Recent Project After Failing To Defend Meghan Markle
Prince William's support for the launching of a cyberbullying app was criticized after the duke failed to stand up for his sister-in-law Meghan Markle.
The Duke of Cambridge has been very open about his stand against bullying. Prince William lends his support to a new initiative encouraging young people to think twice about their online interaction.
The BBC just launched a new app called Own It, which recognizes if a post is upsetting and encourages the user to rethink about it, People first reported. Kate Middleton's husband said that he was delighted to see the app, which he considers a positive and practical outcome from The Royal Foundation Taskforce on the Prevention of Cyberbullying.
However, the netizens who have been following the royal family were not impressed. Many of them called Prince William a "hypocrite" for supporting such a project but failing to protect Markle from online bullies who have been attacking her for years.
"What a [explicit] joke. His sister in law is constantly bullied online for three years and William has never said a Damn word," one netizen wrote on Twitter.
"This is the biggest joke of 2019. This future king and future queen have been bullying both his brother and [sister-in-law] for 3 yrs since their relationship. And theyve [sic] done nothing but ... allowed it. All throughout meghans pregnancy. ...," a different user added.
Another royal follower said that doing so was Prince William's way to cover himself after sitting idly while the Duke and Duchess of Sussex are relentlessly bullied. A different user said that "the hypocrisy is too much" after Prince William's new move.
Earlier this month, TV personality Nicola McLean said that Prince William and Middleton worsened Prince Harry and Markle's private jet fiasco after flying to Scotland to join Queen Elizabeth II in a budget airline. According to McLean, when the Cambridges did it, it made the Sussexes look worse.
Meanwhile, Markle's fans accused the Duke and Duchess of Cambridge of being attention seekers. The netizens said that Markle flew to New York to support Serena Williams in the U.S. Open finals and boarded a budget airline, but unlike the Cambridges, there were no photos of her boarding the commercial flight.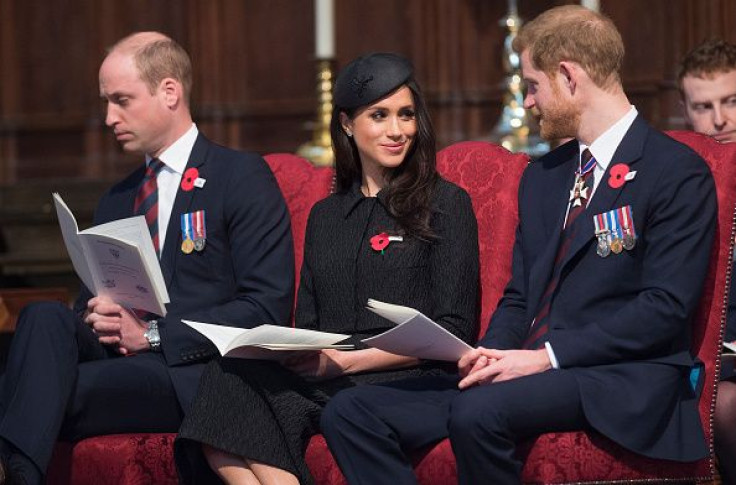 © Copyright IBTimes 2023. All rights reserved.