Prince William Didn't Cheat On Kate Middleton With Rose Hanbury [SEE PHOTO]
KEY POINTS
Royal fans are convincd that Prince William didn't cheat on Kate Middleton
Prince William and Rose Hanbury rumors revisited
Prince William and Kate Middleton's relationship
Royal fans are convinced that Prince William did not cheat on Kate Middleton with Rose Hanbury.
On Sunday, the Duke and Duchess of Cambridge attended the first Sunday service of the year with Queen Elizabeth II. After the mass, Middleton and Prince William hosted their family and close pals in celebration of the duchess' birthday. Middleton is turning 38 years old on Thursday and they usually celebrate it at their home in Norfolk on the first Sunday of the year.
Based on the photos, the Marquess and Marchioness of Cholmondeley were among Middleton's guests. Last year, there were rumors that Prince William and Hanbury had an affair. However, after the photos of Hanbury spending time with the Cambridge made rounds online, royal fans are convinced that the infidelity rumors were not true.
"Guess this puts those Rose and William rumors to rest. Love seeing the Duke and Duchess' family and friends at church with them every January!" one user wrote on Twitter.
Another social media user said that infidelity rumors were totally fabricated and they went in for months but were never proven.
"Those vile rumours were orchestrated to serve a purpose. No sane person believes them. The Cambridges are solid. So in love, so in tune," another user wrote.
A different user blamed the issue on Meghan Markle's supporters. The netizen said that the Sussex squad promoted those lies because there were no actual issues against the Cambridges, so they invented those lies. "Shameful, but they are like their goddess," @poet_ky wrote.
The rumors about Prince William and Hanbury started from the claims that the Duchess of Cambridge and Marchioness of Cholmondeley had a rivalry and eventually a falling-out. Then the story surprisingly turned into something unexpected, with reports claiming that there was a falling-out between the two women because the future king had an affair with Hanbury.
Prince William took legal action by warning those who published details of the rumors which were "false and highly damaging." Prince William and Middleton didn't show any sign of a strained marriage amid the controversy and their vibes were "stronger than ever post-scandal."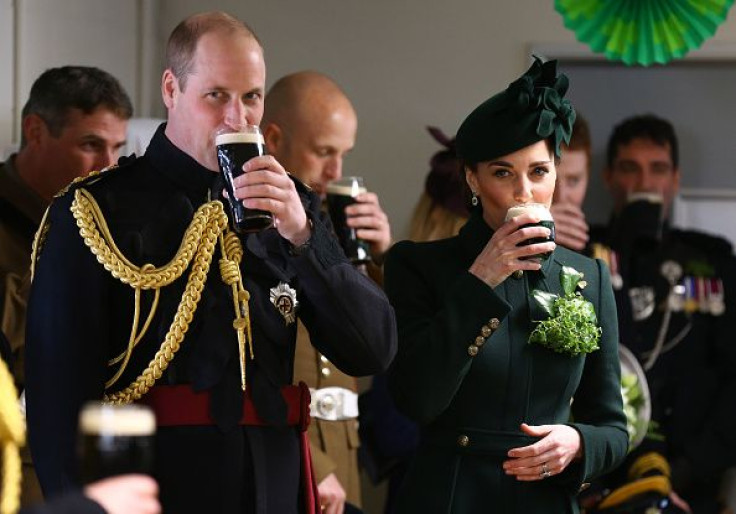 © Copyright IBTimes 2023. All rights reserved.