Prince William Feared Kate Middleton's Dad Might Say 'No' To Their Wedding
Prince William proposed to Kate Middleton without asking for her father's approval first.
Some men would ask for their girlfriend's dad's endorsement before they pop the big question. But, the Duke of Cambridge didn't do so for fear that Middleton's dad, Michael, might say "no" to him.
"I was torn between asking Kate's dad first, and then the realisation he might actually say no came to me," Prince Willia said during their engagement interview (via Express). "So I thought if I ask Kate first, then he can't really say no."
After the proposal, Prince William immediately told Michael and realized his fears were unfounded. But there was an awkward moment when it came to her mom.
"She was absolutely over the moon, and actually we had quite an awkward situation because I knew [about the engagement], and I knew that William had asked my father, but I didn't know if my mum knew," the Duchess of Cambridge recalled.
"So I came back from Scotland and my mother didn't make it clear to me whether she knew or not, so both of us were there, sort of looking at each other, and feeling quite awkward about it," she continued. "But it was amazing to tell her, and obviously she is very happy for us."
In the same interview, Prince William gave a glimpse into their relationship and compatibility. The duke joked that they get along well because Middleton has "naughty" sense of humor that helps his "dirty" sense of humor.
The couple also shared how their first encounter went. According to Middleton, she blushed when she first met her husband and scuffled off.
"I actually went bright red when I met you and scuttled off feeling very shy about meeting you," she said.
According to Christopher Anderson's biography "William and Kate: A Royal Love Story," Middleton curtsied when she met the duke. Unfortunately, it accidentally caused Prince William to spill a drink on himself, so she scuffled off.
The couple also admitted that they had a short split before their wedding. Middleton admitted that it was difficult, but it made her stronger. She also took it as an opportunity to travel to Dublin with her mom, Carole.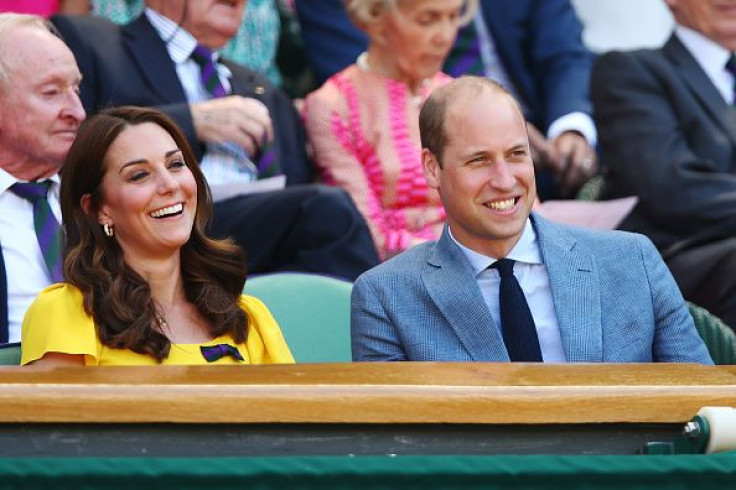 © Copyright IBTimes 2023. All rights reserved.