Kate Middleton Did This Embarrassing Thing During First Meeting With Prince William
Prince William and Kate Middleton's first meeting was far from perfect.
According to Isabella Sullivan, a journalist from Express, there's a reason the Duchess of Cambridge turned bright red during her first encounter with Prince William and it is something you won't expect.
In Christopher Anderson's biography "William and Kate: A Royal Love Story," the Duke and Duchess of Cambridge's first encounter happened during a party in the university halls. Middleton reportedly curtsied when she met the royal. Unfortunately, her action caused the Duke of Cambridge to spill a drink all over himself, so Middleton scuttled off.
Middleton spoke about their first meeting during their engagement interview. The royal mom of three hinted about the incident but never shared it in details.
"I actually went bright red when I met you and scuttled off feeling very shy about meeting you," Middleton told Prince William about their first meeting. "William wasn't there for quite a bit of the time initially, he wasn't there from Fresher's Week, so it did take a bit of time for us to get to know each other. But we did become very close friends from quite early on."
Apparently, Prince William wasn't turn off by Middleton's actions. In fact, they started dating and were together for four years before they had a short split in 2006. According to the pair, they were very young at that time. Middleton confessed that their break up wasn't easy for her, but it made her a stronger person.
"I think I at the time wasn't very happy about it, but actually it made me a stronger person," Middleton said about their split. "You find out things about yourself that maybe you hadn't realised. Or I think you can get quite consumed by a relationship when you are younger."
In related news, Prince William and Middleton are not as tactile as Prince Harry and Markle. According to a body language expert, they have high compatibility because they've been together for so long, so they don't have to show PDA to make each other feel loved.
"They have got high compatibility, whereas Meghan and Harry they are still getting to know each other," Tracey Cox said.​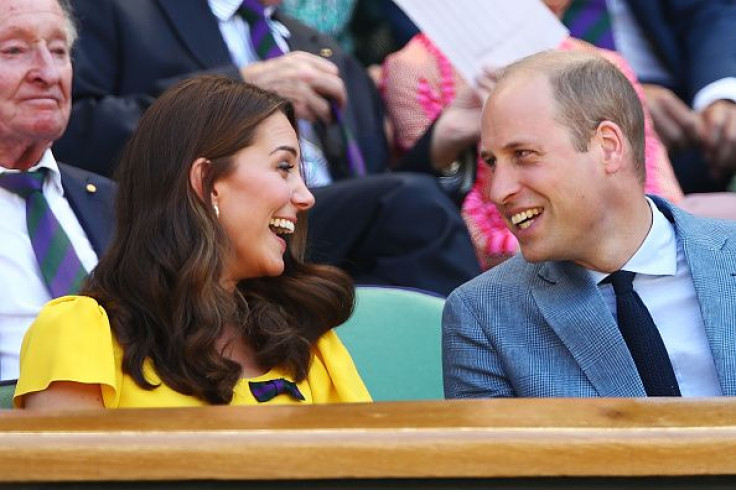 © Copyright IBTimes 2022. All rights reserved.
FOLLOW MORE IBT NEWS ON THE BELOW CHANNELS