Kate Middleton's 'Awkward' Moment During First Meeting With Prince William Revisited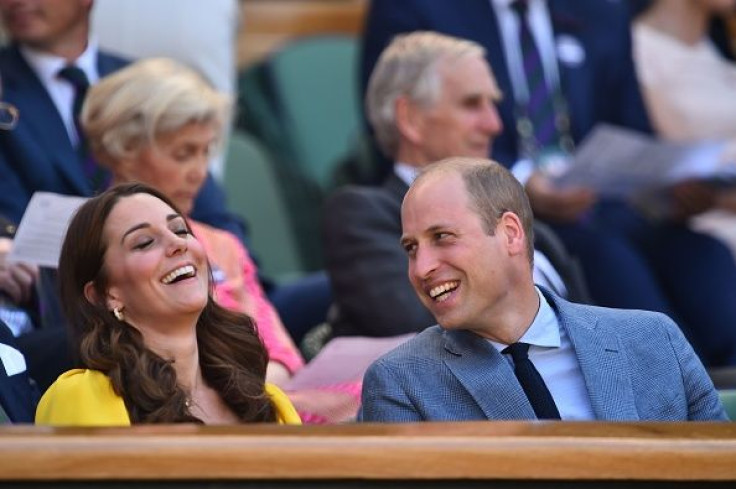 Kate Middleton couldn't stop herself from blushing when she met her future husband, Prince William, for the first time.
The Duke and Duchess of Cambridge met at a university in 2011. They were both attending University of St. Andrews in Scotland when they were first introduced to each other. "I actually went bright red when I met you and scuttled off feeling very shy about meeting you," Middleton told Prince William about their first meeting (via Express). "William wasn't there for quite a bit of the time initially, he wasn't there from Fresher's Week, so it did take a bit of time for us to get to know each other. But we did become very close friends from quite early on."
Unlike Middleton, her husband couldn't recall their first meeting. According to Prince William, he would have to "wrack his brains" to remember that moment.
The duke and the duchess split years before they married. The two confessed that it wasn't easy, but Middleton said it made her stronger. "I think I at the time wasn't very happy about it, but actually it made me a stronger person," Middleton confessed. "You find out things about yourself that maybe you hadn't realised. Or I think you can get quite consumed by a relationship when you are younger."
But the pair reconciled soon after they split, and Prince William and Middleton tied the knot in April 2011. According to a body language expert, although they are not as touchy-feely as Prince Harry and Meghan Markle, Prince William and Middleton have a "high compatibility."
"They are absolute best friends, they are in the companionate stage of the relationship and have a strong tested love. They don't have to do soppy eyes at each other, they don't have to touch each other every second," Tracey Cox told Express about Prince William and Middleton.
"And one of the reasons is that they have been together for so long and grew up together," Cox continued. "They have got high compatibility, whereas Meghan and Harry they are still getting to know each other."
© Copyright IBTimes 2023. All rights reserved.