Prince William Hints At Prince George Possibly Joining Police Force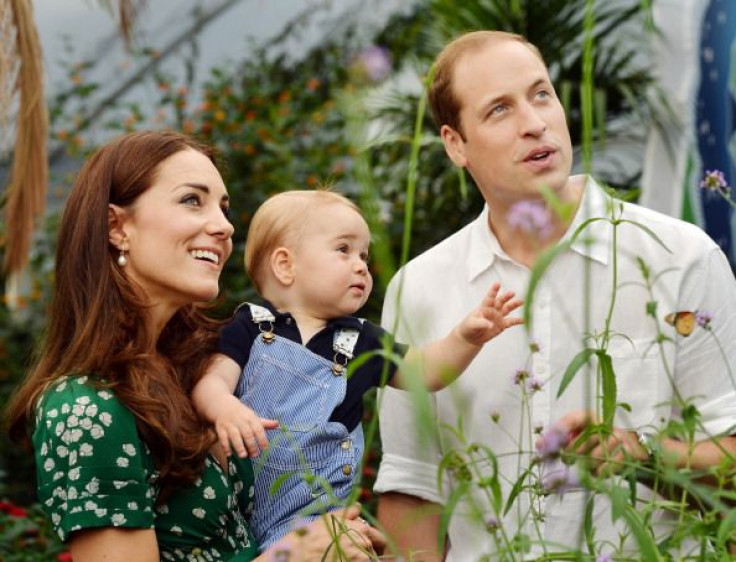 Prince William may have just hinted on his son Prince George's future.
While at The Met Excellence Awards at Kensington Palace on Tuesday, Prince William and Prince Harry spoke with the honorees about their work and achievements.
One of this year's winners is PC Philip Stone, who was one of the people who helped out during the Manchester Arena bombing, as well as the Grenfell fire in 2017.
Princes William and Harry also had the chance to meet with Nabil Laasid, 17, who was given the Cadet of the Year recognition. The teenager lives close to the Grenfell tower, and one of his friends died in the massive fire.
During their candid conversation with the princes, PC Jayne Richardson, Laasid's supervisor, told Prince William that they are currently recruiting members to join the police force.
"We are recruiting, actually so if George and Charlotte are keen?" she told Prince William (via People).
The 35-year-old Duke of Cambridge revealed that his 4-year-old son is obsessed with the police, but by this he meant police cars, toys, and everything else.
While speaking with Express UK, Richardson also detailed the conversation she had with Prince William.
"We're only based just down the road in Kensington and I said to him, 'Perhaps Prince George and Princess Charlotte could join the police cadets.' And he said, 'Well he does like the police at the moment,'" she said.
Last year, Prince William revealed that Prince George asked Santa Claus for a police car as a gift on Christmas Day, and he got what he wished for.
As of late, it is still unclear whether or not Prince George will actually have a career as a police cadet, because he's still relatively young. His younger sister, Princess Charlotte, loves riding horses, and she's also learning how to play tennis. In the future, it is possible that the 2-year-old princess will become a professional eques/.trian or even a tennis player.
During Monday's Commonwealth Day Service, Prince William and Kate Middleton revealed that Princess Charlotte loves dancing. She could also have a future in professional dancing.
© Copyright IBTimes 2023. All rights reserved.