Prince William, Kate Middleton Moving Out Of Kensington Palace? Removal Vans Spotted
Prince William and Kate Middleton recently sparked rumors that they would be moving out of Kensington Palace. Removal fans were photographed outside the royal couple's home this week.
The Duke and Duchess of Cambridge have been living in Apartment 1A at the Kensington Palace since 2011. The apartment has 20 rooms and four floors, and the area is quite secluded and peaceful making it ideal for Prince George, Princess Charlotte, and Prince Louis to grow up in.
But according to Express, royal fans need not worry because Prince William and Middleton are not the ones moving out of Kensington Palace. Rather, it's Queen Elizabeth's cousin, Prince Richard, and his wife, Birgitte, Duchess of Gloucester, who are leaving.
The couple has been living at Apartment 1 of the Kensington Palace for years. The publication also revealed that Prince Richard and Birgitte won't be moving very far away. In fact, they will just move to the house around the corner called the Old Stables.
Prince Richard and Birgitte used to live in the property with their four children. But since the kids are now grown-up, and they also have their own families, the royal couple felt that there's no need for them to live in such a huge property.
Meanwhile, Apartment 1 was rumored to be Prince Harry and Markle's home before they welcomed Archie. But the Duke and Duchess of Sussex opted to reside in Windsor instead.
The royal couple's decision came in the heels of rumors that Prince Harry and Markle are at odds with Prince William and Middleton. And in a shocking twist, just days ago, a tabloid claimed that the Duchess of Cambridge called out the Duchess of Sussex.
According to New Idea, Middleton told Markle that Prince Harry would leave her one day if she doesn't change her ways. The statement reportedly upset Markle even more. However, this claim has not been confirmed by the royals and the palace.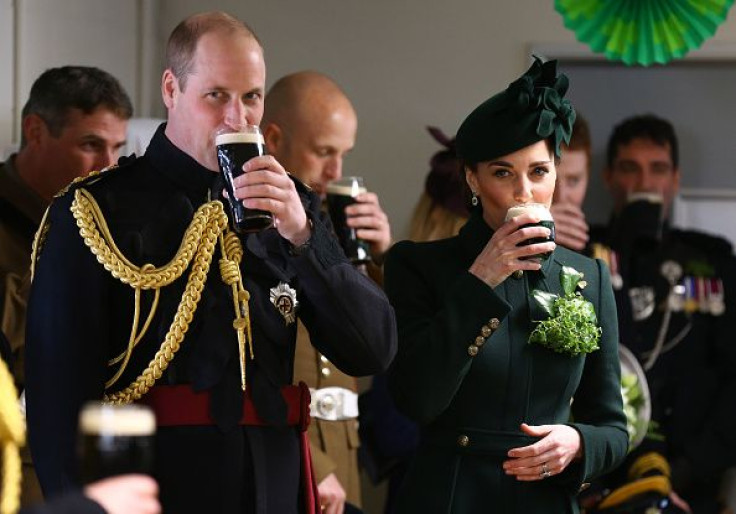 © Copyright IBTimes 2023. All rights reserved.