Prince William and Kate Middleton: Order of Service Announced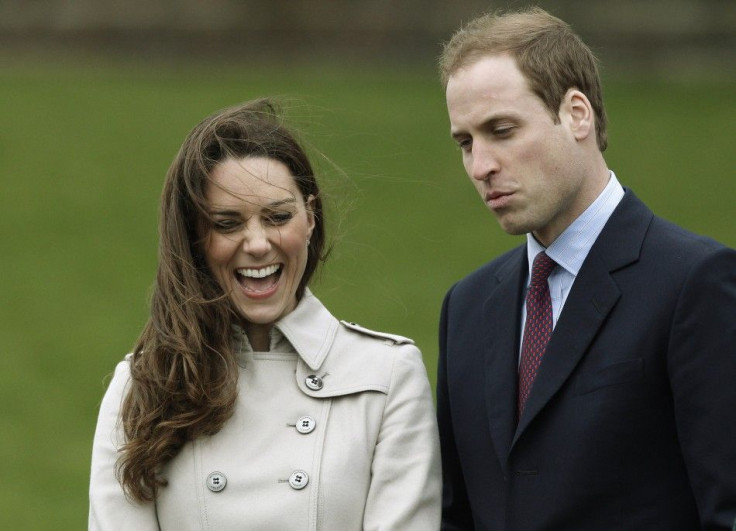 Prince William and his bride-to-be, Kate Middleton, thanked the public for the incredibly moving affection and kindness they showed during the royal engagement. The couple said they are deeply touched.
We are both so delighted that you are able to join us in celebrating what we hope will be one fo the happiest days of our lives, the couple wrote in their official wedding program which was released on Thursday.
The affection shown to us by so many people during our engagement has been incredibly moving, and has touched us both deeply. We would like to take this opportunity to thank everyone most sincerely for their kindness.
The message is signed William and Catherine, and is accompanied by a new black-and-white portrait of the couple by the famous fashion photographer Mario Testino.
The 28-page program also includes more details on Friday's wedding service such as the music that will be heard. Some of the selections include: the hymn, Jerusalem by William Blake and the traditional Greensleeves.
Kate Middleton will walk down the aisle to the anthem I was Glad by Sir Charles Hubert Hastings Parry. The anthem was composed for the coronation of Prince William's great-great-great grandfather Edward VII at Westminster Abbey in 1902.
Also included in the program are the couple's vows. Kate, just like Prince William's mother, Princess Diana, in her wedding to Prince Charles in 1981, will not promise to obey her husband. Instead she will vow to love, comfort, honor and keep William.
Since Prince William will not wear a wedding ring, only he will use the phrase With this ring I thee wed as he slips the band on Middleton's finger.
A souvenir program can be downloaded on the official royal wedding site.
More Royal Wedding Coverage:
Royal Wedding: Make sure Prince Philip's microphone is left on
Royal Wedding: Prince William and Kate Middleton's final dress rehearsal
Jay-Z, Beyonce reported to perform at the Royal Wedding reception
PHOTOS: Royal Wedding Commemorative Souvenirs
PHOTOS: Kate Middleton's Fashion Style
© Copyright IBTimes 2023. All rights reserved.