Prince William And Kate Middleton's Plan For Princess Charlotte Could Cause Controversy
The coronavirus pandemic has caused millions of people to readjust their lives, and the royal family is no exception. Prince William and Kate Middleton have been reportedly considering whether they should send Princess Charlotte back to school when it opens.
The Duke and Duchess of Cambridge have been homeschooling Prince George and Princess Charlotte since March. However, now that schools in the UK will begin opening in June, the couple hasn't made a decision about whether Charlotte will join her classmates.
During an appearance on "Good Morning Britain," royal editor Russell Myers claimed William and Kate are thinking about "keeping the children together" at home once the schools begin to open.
"I think this is very interesting and certainly the whole country will be watching this. The issue is the different ages of the children, who have been holed up in Norfolk with their mum and dad," he explained.
"Essentially Princess Charlotte would have to go back to school on Monday in line with government guidelines."
However, Meyers believes Kate and Prince William may surprise the public by keeping both of their children at home despite the option to send them back to school.
"The Cambridges are considering keeping the children together, and I think a lot of parents who have been homeschooling for the last few weeks are having this conundrum," he said.
"So we will be watching and certainly it will send a message to the government so watch this space."
Earlier this month, Kate revealed that having Charlotte and George at home full time has been challenging.
"The children have got such stamina, I don't know how. Honestly, you get to the end of the day and you write down the list of all the things that you've done in that day," she explained during a virtual interview on ITV's "This Morning.
"So, you pitch a tent, take the tent down again, cook, bake. You get to the end of the day — they have had a lovely time — but it is amazing how much you can cram into one day, that's for sure," she added.
Kate and Prince William have not made an official announcement about whether they plan to send Princess Charlotte back to her school once it reopens.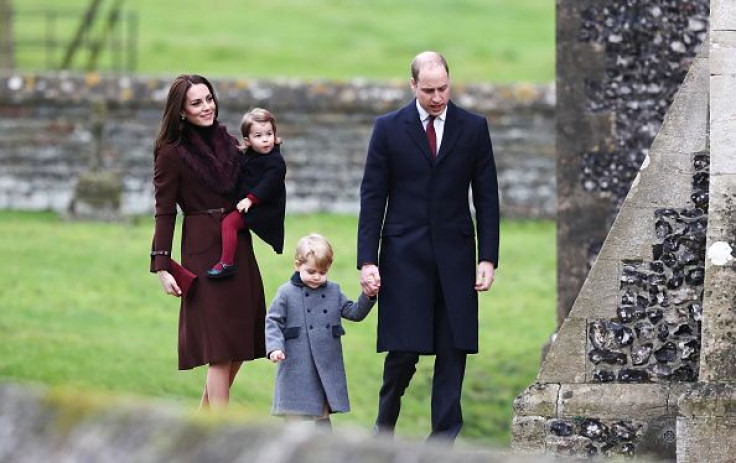 © Copyright IBTimes 2023. All rights reserved.