Prince William Kisses Princess Diana In Throwback Photo And Video [WATCH]
Prince William was very sweet to his mom, Princess Diana.
Prince William and Prince Harry were very close to their mother. A number of royal experts can attest to this, and their close bond was also evident to their photos together.
One video shared on Instagram captured Prince William and Princess Diana's mother and son moment. In the clip, a much younger Prince William can be seen approaching Princess Diana to plant a kiss on her nose.
The same clip was featured in the documentary "Charles and Di: In Private and Public." According to the report, Prince William was only 5 years old at the time and was keen to sit in the helicopter that arrived to pick up Prince Charles.
Prince William and Prince Harry were helped up into the aircraft. The Duke of Cambridge was seated comfortably when Princess Diana leaned on the side of the helicopter to watch them inside. Prince William leaned out of the window when he saw his mom to kiss her. Princess Diana was seen smiling after receiving the sweet gesture from her eldest son.
Another photo also featured the mom and son sharing a similar moment. In the snap, Prince William is standing inside an ambulance wearing a white striped shirt and blue shorts. Princess Diana wears a jumper and a white t-shirt. She leaned on the side the ambulance as Prince William gave her a kiss on the cheek.
Between the Prince and Princess of Wales, Prince William and Prince Harry are undoubtedly closer to their mom. In fact, growing up they saw how their parents bicker as their marriage crumbled down. At different points, both boys told their father they hated him for making their mom cry.
According to Andrew Morton's "William and Catherine: Their Lives, Their Wedding," Prince Harry was very affected by his parents' unhappy marriage. One day he attacked the heir and "ineffectually beating him on the legs with his fists."
"I hate you, I hate you, you make Mummy cry," Prince Harry shouted.
Katie Nicholl shared a similar incident involving Prince William. According to the royal biographer in "William and Harry," one time, the Duke of Cambridge lashed out at the future king during a heated argument.
"I hate you, Papa. I hate you so much. Why do you make [mommy] cry all the time?" Prince William told Prince Charles before he slammed the door.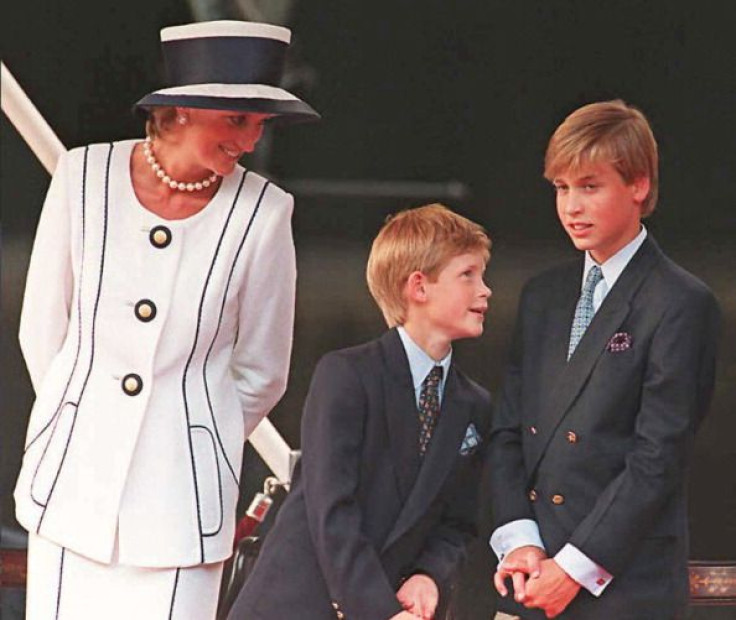 © Copyright IBTimes 2023. All rights reserved.