Prince William Shares Sweet Words About Late Mother Princess Diana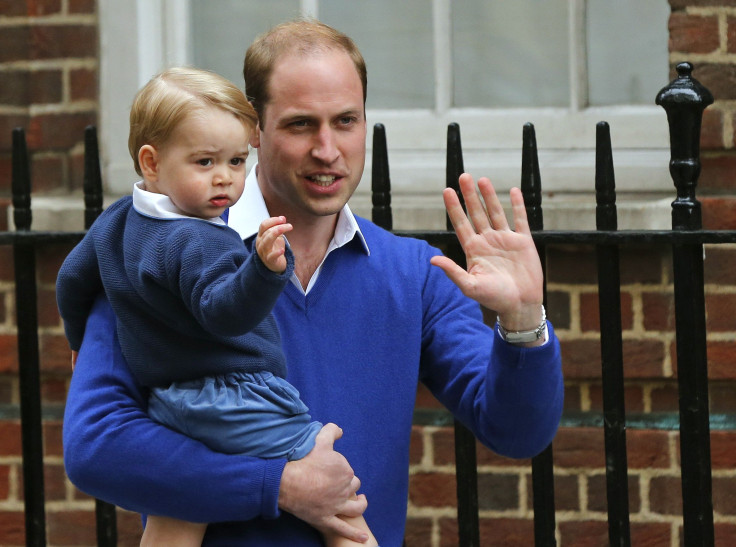 Prince William might take after his mother, the late Princess Diana, but Kate Middleton's husband still thinks the late princess of Wales is "better looking."
On Thursday, Sept. 1, the duke and duchess of Cambridge, both 34, visited Cornwall, where retired teaching assistant Linda Moore got the chance to talk to Prince William. The 62-year-old apparently made a comment about the duke's likeness to Princess Diana, but he had a different opinion about it. "I said to him, 'You look like your mum,' and he said, 'I think my mum was better looking,'" Moore told Us Weekly of meeting with Prince William at the Truro Cathedral. "He's lovely."
Moore also said that she has met almost all the members of the current royal family, except for Prince William's younger brother, Prince Harry. "I've just got to meet Harry now. Then I've met all of them. I met the Queen in Camborne," she shared, adding that she met Princess Diana in a nearby Redruth 25 years ago.
She then asked Prince William for a kiss, and he happily obliged, saying, "You can give me a peck on the cheek." He also gave her a hug and posed for a photo when she asked.
In another outing with his wife, Prince William also stopped by the Keech Hospice Care in Luton with Middleton on Wednesday, Aug. 25. While there, he opened up about Princess Diana while talking to a young teen who lost his mother to cancer a year prior, Entertainment Tonight reported.
The duke confessed that he still misses his own mother "every day," but that "time makes it easier." "I know how you feel. I still miss my mother every day — and it's 20 years after she died," he said of his mother, who passed away in Aug. 31, 1997.
Meanwhile, as part of a brief two-day trip, Prince William and Middleton enjoyed a romantic evening together at a manor house in Lostwithiel, Cornwall on Thursday. The Restormel Manor boasts not only a 500-year history, but also luxurious amenities such as a boat room, indoor pool and sauna, according to Us Weekly.
On Friday, they are set to visit another part of the Duchy, where they will be stopping by various events, charities, organizations and businesses in order to familiarize themselves with the industries in the area.
© Copyright IBTimes 2023. All rights reserved.