Prince William Should Not Ban Journalists Who Write Things He Doesn't Like: Royal Expert
KEY POINTS
Omid Scobie alleged that Prince William barred him from royal events after "Finding Freedom"
Royal author Phil Dampier said it would be a mistake for the palace if they canceled journalists
Dampier said he considered Scobie a propagandist and not a journalist
Prince William should just let journalists carry on with their reporting despite writing negative things about him, a royal expert has suggested.
British socialite and pundit Lady Colin Campbell and journalist and royal author Phil Dampier joined Dan Wootton for another episode of "GB News." During their conversation, Wootton asked Dampier, who has been writing about the royal family for decades, about his take on Omid Scobie's allegation that Prince William banned him from his engagement.
Scobie, whom Wootton called the "shameless Sussex's odd little mouthpiece," is releasing a new book about the royal family later this year after working as the co-author of "Finding Freedom," a book about Prince Harry and Meghan Markle.
"I'm going to shock and amaze you, actually, tonight I'm actually going to stick up for Omid Scobie," Dampier said. "We're not exactly stick up for him. I mean, assuming he's telling the truth, I'm not a great fan of being canceled, people being canceled. I'm not a great fan of journalists being barred from going to events or not receiving press releases, or not being allowed on royal tours, so if he's telling the truth that the palace did take a bit of revenge on him, I think it's a mistake. I mean, I think they should just let him hang himself and carry on with his reporting."
The "Royally Suited: Harry and Meghan in Their Own Words" author also shared his opinions about Scobie. He admitted that he doesn't consider Scobie a journalist but a propagandist.
"I don't really regard him as a journalist. I regard him as a sort of propagandist," he continued. "But you know, but if he wants to turn up on various jobs and if he wants to receive the royal press releases, I think he should be allowed to. I think, [it's a] slippery slope once you start barring people who write things you don't like. So that's my opinion. But my opinion hasn't particularly changed. I'm not his greatest fan. I'm sure none of us are."
International Business Times could not independently verify the claims.
In an opinion piece for The I, Scobie alleged that the palace was punishing him after he and Carolyn Durand's book "Finding Freedom" was released in 2020.
"For me – who also spent years dancing the palace dance for access and perks – my first major "punishment" came after the release of 'Finding Freedom,' a book that told the inside story of the Sussexes' royal departure," he wrote.
"Sources told me that Prince William was so incensed by my revelations that his Kensington Palace team had given negative information to favored journalists about his brother that he wanted me barred from his engagements."
Scobie has an upcoming book titled "Endgame: Inside the Royal Family and the Monarchy's Fight for Survival." He teased that his new publication will contain "moments" the royal family will be "ashamed of."
"Endgame" will hit shelves on Nov. 21, 2023.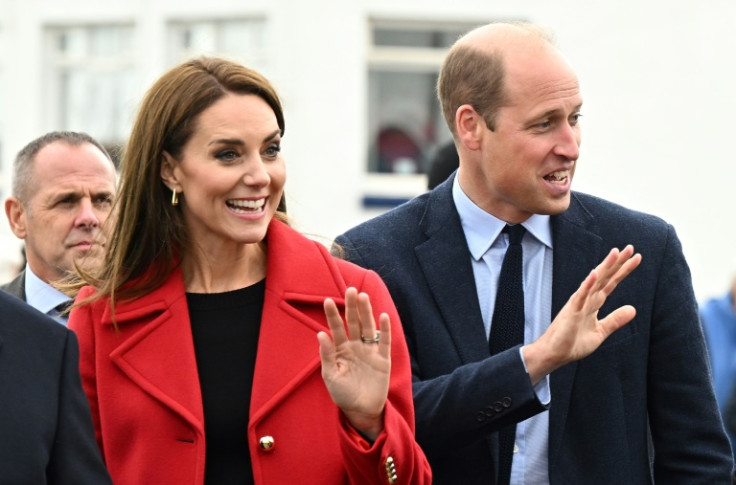 © Copyright IBTimes 2023. All rights reserved.