Twitter Reacts To Claims Meghan Markle, Harry Allegedly Blame Bad Luck For Recent Woes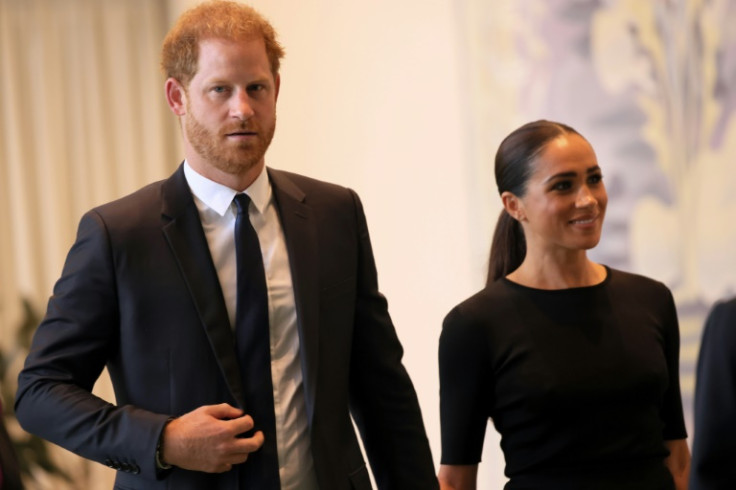 KEY POINTS
A report claimed Prince Harry and Meghan Markle are allegedly blaming bad luck and COVID-19 for their recent woes
Some netizens slammed the couple for allegedly not taking responsibility for their actions
Sussex fans sent their love to Prince Harry and Markle on Princess Diana's birthday
Prince Harry and Meghan Markle believe they have been "repeatedly unlucky" with world events since leaving the royal family three years ago, a report has claimed.
The Daily Mail reported, citing unnamed insiders, that the Duke and Duchess of Sussex allegedly blame bad luck for their recent string of woes and the setbacks they've faced as they attempted to launch post-royal careers.
The report claimed that the couple allegedly believes that the COVID-19 pandemic, the April 2021 death of Prince Philip, and the September 2022 death of Queen Elizabeth II overshadowed a number of their achievements, projects and interviews, including their sit-down with Oprah Winfrey in March 2021 and Markle's "Archetypes" podcast premiere in August 2022. International Business Times could not independently verify this information.
Markle and Prince Harry have not addressed the report as of this writing, but a number of Twitter users have already weighed in on the claims.
Some said that the couple's recent woes had nothing to do with luck but were the result of the choices they'd made in the past few years.
"These two couldn't accept responsibility for their own actions if every second was caught on video, then shoved down their throats. They're both horrible," one user claimed, while a second person wrote, "They need to just face the fact that they are irrelevant."
"Nothing is ever their responsibility, they're perfect," another user tweeted.
Another Twitter user suggested, "In fact, it can be argued that the pandemic was perfect for breaking into podcasting - everyone was stuck at home, watching streaming TV reruns (me!). I turned to Audiobooks. Could have done the same thing with podcasts. They had a golden opportunity in 2020. They're so full of it!"
But others came to the Sussexes' defense, with one user telling the couple's critics: "Yet they continue to dominate your news stories, while [Harry and Meghan] happily have their own lives in a country that loves them."
Many also sent their love to Prince Harry and Markle on Princess Diana's birthday. The late Princess of Wales would have turned 62 Saturday.
"July 1 when Princess Diana brought Princess Meghan into Prince Harry's life, it was love at first sight. [Harry and Meghan] till the end," one Sussex fan wrote.
"That is what struck me as so amazing. The stars aligned and sent him a woman he deserves. From being a regal whipping boy spare, literally, to being truly loved, appreciated for who he is and bringing out his brilliance, Meghan is truly a queen she really is," another added.
The report came after the Duke and Duchess of Sussex lost their reported $20 million, multi-year deal with Spotify and after recent polls showed that their popularity was at an all-time low.
Following the termination of their deal with the audio streaming giant, Spotify executive Bill Simmons called the royal couple "grifters" on his podcast.
Meanwhile, United Talent Agency (UTA) CEO Jeremy Zimmer recently said Markle, whose "Archetypes" podcast was not renewed for a second season, was "not a great audio talent, or necessarily any kind of talent."
The Spotify split sparked rumors that Prince Harry and Markle's deal with Netflix may be the next to be axed, but a spokesperson for the streamer recently told People that their partnership is going strong and that the company has several projects in the works with the couple's Archewell Productions.
"We value our partnership with Archewell Productions," the rep said. "'Harry & Meghan' was Netflix's biggest documentary debut ever, and we'll continue to work together on a number of projects, including the upcoming documentary series 'Heart of Invictus.'"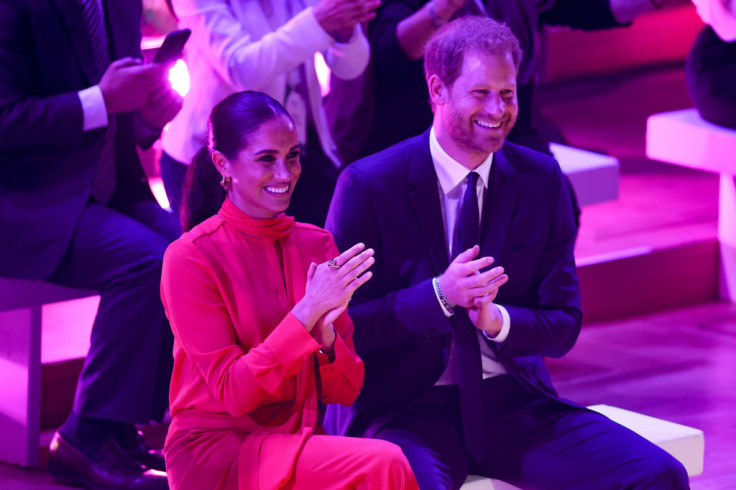 © Copyright IBTimes 2023. All rights reserved.