Prince Harry, Meghan Markle's Star Will Fizzle Out In The Next Couple Of Years: Lady Victoria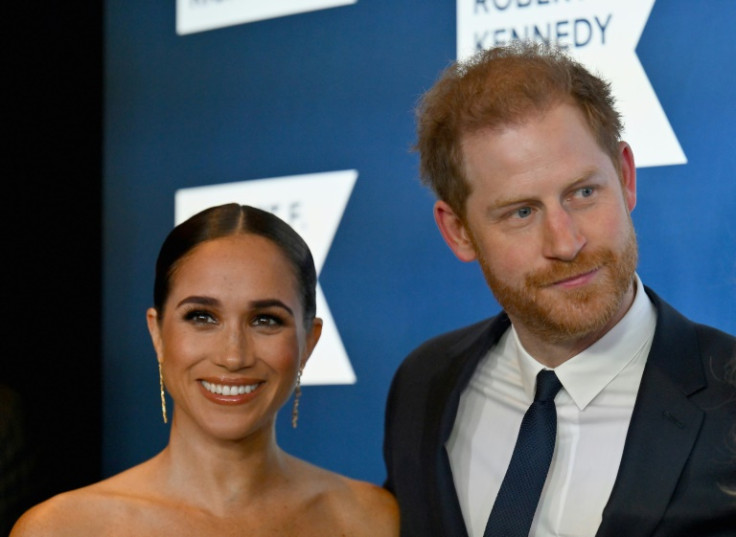 KEY POINTS
Mark Dolan spoke with Lady Victoria Hervey about Prince Harry and Meghan Markle
Dolan asked if the Sussexes' finances were affected after Spotify axed their deal
Lady Victoria said the couple would be alright even if the Netflix deal gets canceled in 2025
Prince Harry and Meghan Markle can keep their lifestyle even after losing the deal with Spotify.
English model, socialite and aristocrat Lady Victoria Hervey joined Mark Dolan on "GB News." They talked about the couple's finances after they lost their $20 million multi-year deal with Spotify and after Hollywood seemingly turned its back on them, according to the host.
Dolan wondered if the royal couple would run out of money. He told the royal insider it "could be a financial problem [since] these two have outgoings."
"Yes and no," Lady Victoria replied. "I think they've made so much money over the last couple of years that actually, even if this Netflix deal does get canceled in 2025, I mean sure, they probably problem have to cut some of their outgoings. But I think, you know, with his book so far and what they would have made from Netflix, I think they should be alright."
After Spotify cut ties with the Sussexes, there were rumors that Netflix might do the same. However, the streaming giant shut down the rumors, saying they have multiple projects with the royal couple.
"We value our partnership with Archewell Productions," a Netflix spokesperson told People. "'Harry & Meghan' was Netflix's biggest documentary debut ever, and we'll continue to work together on a number of projects, including the upcoming documentary series 'Heart of Invictus.'"
Dolan said the Sussexes' star appears to be "waning." Lady Victoria agreed.
"I definitely do think that it will fizzle out within the next couple of years. They're going to run out of projects to do, and they're going to be seen as unreliable and not following through. And I think people will have enough. They'll be fed up with them."
In the same interview, Dolan mentioned the Duke and Duchess of Sussex pursuing solo projects. He asked Lady Victoria if the problems in their business life would affect their marriage.
"I think, yes," she replied. "I'm sure it will be, you know, the ongoing pressure, the media, you know, constant criticism, it's going to affect a relationship, for sure. And I think, you know, being with someone and working with them, that is a lot of pressure and, especially, if things are not going well. You know, you look at the media they're getting, and they probably have a very large PR team, I imagine. So, they're probably trying to figure out which way this is going to go."
Prince Harry's biographer Angela Levin spoke about the Sussexes' marriage in a recent interview on Sky News Australia's "Paul Murray Live" podcast. She claimed that they would separate soon.
"I think that the marriage is very nearly finished, and it will be," Levin told Paul Murray. "She will sort of walk away. She's not there when she's needed."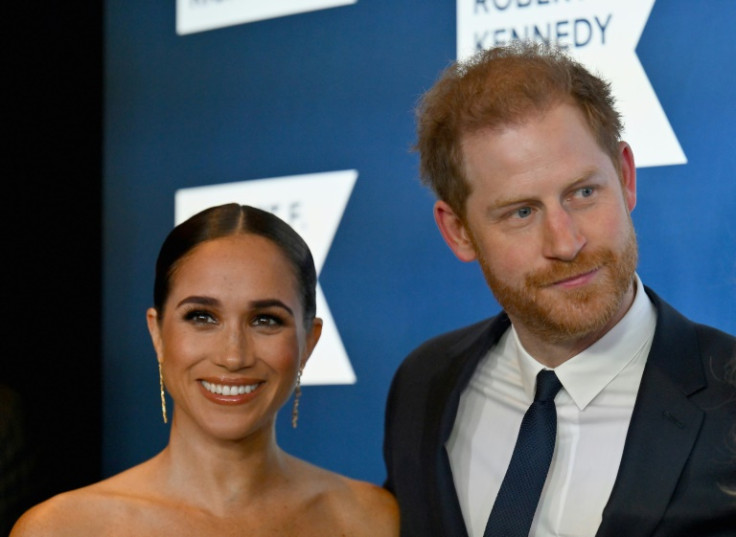 © Copyright IBTimes 2023. All rights reserved.