Princes William, Harry, Charles, Andrew, Princess Anne Look Adorable As Toddlers
Prince William, Prince Harry, Prince Charles, Princess Anne, Queen Elizabeth II all look adorable as toddlers.
This week, Hello! magazine compiled a series of photos of the royal family when they were just 1 year old.
In one of the black and white photos from the 1960s, the Queen is carrying an adorable Prince Andrew on her arm. The photo was taken during the Trooping the Colour in 1961 where Prince Andrew made his first public debut at 16 months old.
Another black and white photo showed Prince Charles riding a car with his nanny and Prince Philip. The future King is just 1 year old, but it already seemed as though he was aware that he would have to take on tons of responsibilities. In the picture, Prince Charles has a sad look on his face.
Years later, Prince Andrew posed with his 1-year-old brother Prince Edward. In the throwback picture, Prince Andrew is smiling from ear to ear and clapping his hands while Prince Edward was looking elsewhere.
The publication was also able to unearth an adorable photo of a young Prince Philip from 1922, which was taken during his family's holiday in Corfu. In the picture, Prince Philip has straight blonde hair and he is also grinning from ear to ear.
A young Princess Anne also captured the hearts of many one year after she was born. In one of her throwback photos, Princess Anne is being carried by the Queen Mother while Prince Charles is sitting beside his grandfather.
In 1983, Prince Charles and Princess Diana were photographed carrying Prince William separately. At such a young age, it was already evident that Prince William was the spitting image of his mother.
A few years later, Prince Charles and Princess Diana welcomed their second child, Prince Harry. In the photos, Prince William gleefully assists his younger brother as Prince Harry tried to walk.
In another photo, a young Prince Harry is playing the piano while Prince William tries to contain his laughter.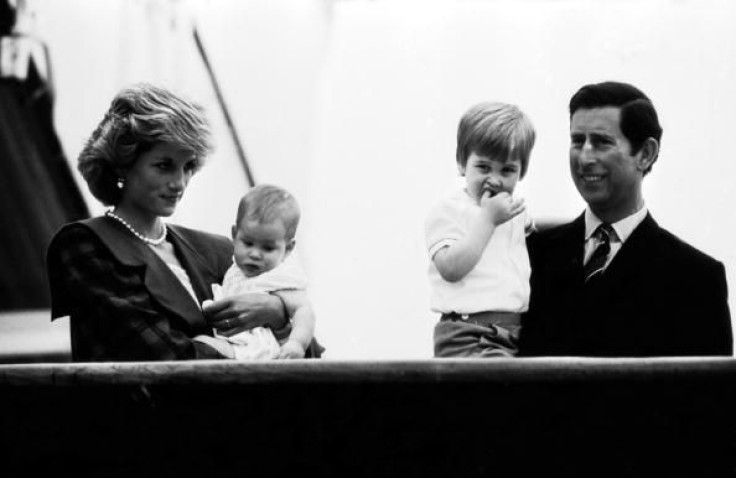 © Copyright IBTimes 2023. All rights reserved.