Princes William, Harry Talked About This Topic Behind Closed Doors, Expert Says
Prince William and Prince Harry have always had a close relationship with each other despite recent rumors that they are not on good terms.
In the documentary "The Story of the Royals," royal author Robert Lacey dished on what the royal siblings usually talk about behind closed doors. He said that it is highly likely for Prince William and Prince Harry to have discussed the former's future as king.
"When Harry said a few years ago that nobody in their right mind would want to be King, that must be something that those two brothers have talked about a lot. And he must have been, the most relieved of all, when William and Kate started producing children – you know at one stage, he was next in line to William," he said.
But with Prince George, Princess Charlotte, and Prince Louis present, Prince Harry is currently sixth in line to the throne. He has no chance of becoming king unless Prince William will suddenly decide to give up his title. When Prince William takes over the throne from Prince Charles and he decides to abdicate, Prince Harry may temporarily take his place if Prince George is still very young by then.
In recent weeks, there have been rumors that Prince William and Prince Harry have been feuding with each other. The speculations heightened after the siblings seemingly ignored each other during their Christmas Day church service at Sandringham.
It has also been claimed that Prince Harry was upset over how Prince William treated Meghan Markle when she joined the royal family. Prince Charles and Princess Diana's eldest child was reportedly worried about Prince Harry and Markle's relationship.
And in the book "William and Harry," author Katie Nicholl said that Prince Harry felt left out due to the extra attention that was given to Prince William. At such a young age, the Duke of Sussex was made to be aware that the Duke of Cambridge was the more special one because of the pecking order.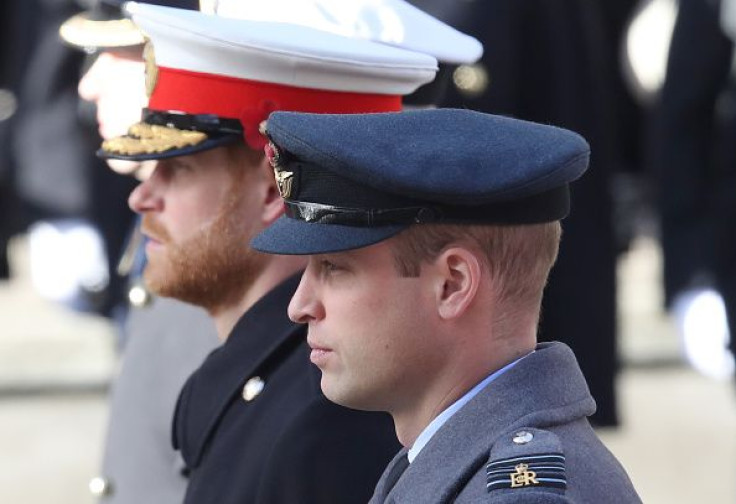 © Copyright IBTimes 2023. All rights reserved.