Princess Charlotte Wears Dresses All The Time For This Reason, Expert Says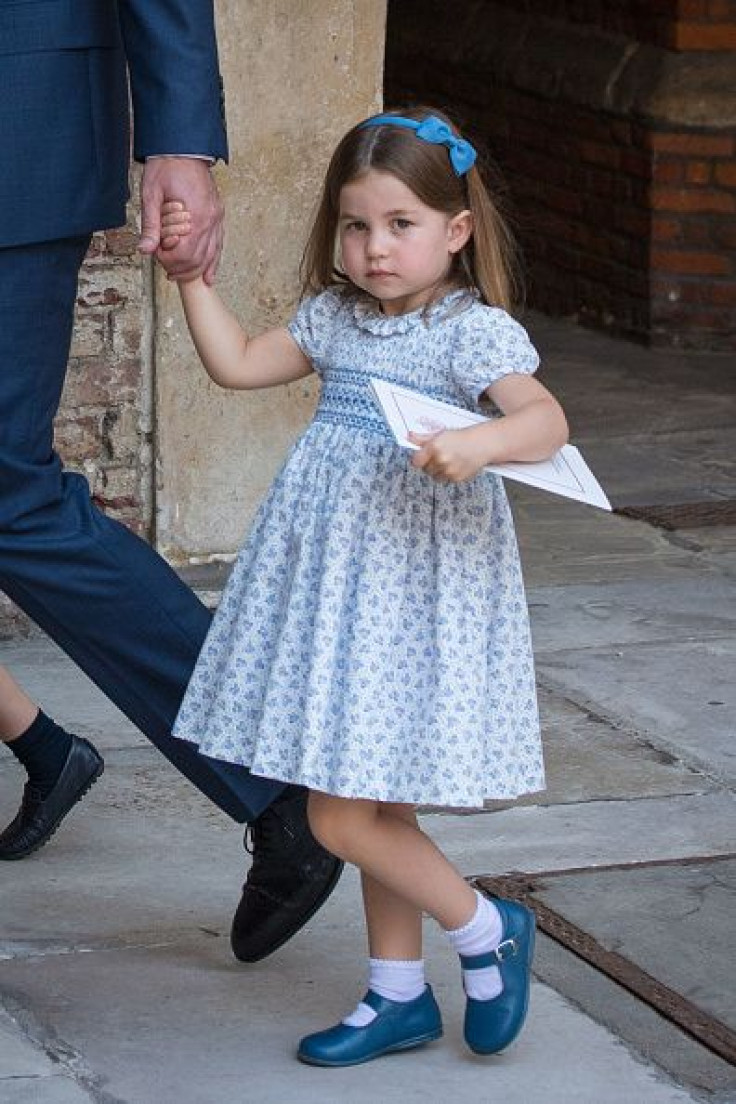 Princess Charlotte always wears dresses for a reason.
Kate Middleton is among the most fashionable royals. Her choice of clothing reflects in her children Prince George and Princess Charlotte. In fact, the five-year-old royal was named as among the best dressed Britain for 2018. According to a royal expert, there's a reason the Duchess of Cambridge always dresses her daughter in frocks and this is to give her a "clean, traditional look."
"If you look at photos of young royal girls – from Princess Anne to Princess Charlotte, you will notice that they tend to wear smocked dresses as little girls when they are in public with their parents – getting dressed up in a clean, traditional look," Marlene Koenig told Hello Magazine (via Daily Express).
"If the Duchess is in a dress in public and Charlotte is with her, most likely Charlotte, at this age, will be in a dress – also in formal portraits, on the balcony for the Trooping of the Colour," she continued.
However, Koenig believed that Prince William and Middleton's children dressed differently when at home. "I expect that when the kids are at home, playing in the nursery or in the backyard, they are wearing more casual clothes," Koenig added.
Many also noticed that Middleton usually wears the same ensemble as her daughter. The royal mother and daughter love twinning. This is not exclusive to Middleton and Princess Charlotte, as the family usually wear a coordinated outfit as seen in their family portrait for their holiday card.
"When you're the most photographed family on the planet (sorry Beyoncé, Jay-Z and Blue Ivy) coordinating your look is a great way to preserve the Cambridge family's brand," Damien Woolnough, 9Style's editor explained.
"Just like the Beckhams, Kate and Will demonstrate that the family that dresses together looks great together," he added. "To stop the whole thing from looking too matchy-matchy, the colour choices are just close enough to make a strong impression without being spot on."
In related news, many netizens noticed Princess Charlotte's resemblance to her dad when she was photographed during Prince Louis' baptism. According to them, Prince William and Princess Charlotte have the same shape of eyes, cute button nose and pointed cupid's bow on their lips.
© Copyright IBTimes 2023. All rights reserved.