Princess Charlotte Looks Identical To Dad Prince William In This Photo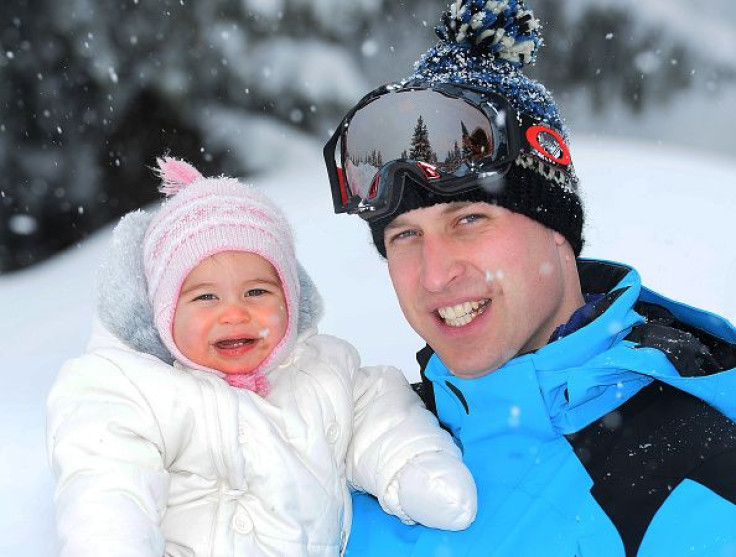 Princess Charlotte looks just like her dad, Prince William.
Elle shared a snap of Princess Charlotte alongside Prince William's, and there is no doubt that the father and daughter have a striking resemblance. In fact, they almost look identical. They have the same shape of eyes, cute button nose and a pointed cupid's bow on their lips.
The Duke of Cambridge's photo was taken when he was only 2 years old at the grounds of Kensington Palace in 1985. In the snap, the second-in-line to the throne was wearing blue shorts and a striped t-shirt. On the other hand, Princess Charlotte's pictures were taken during her younger brother Prince Louis' christening in July.
Last month, many also noticed Princess Charlotte's resemblance to the late Princess of Wales. A photo of them smiling with pursed lips convinced that netizens that Princess Charlotte is Princess Diana's "mini-me."
"Princess Charlotte is so like her Grandma Princess Diana," one fan wrote.
"The lips and the way she is smiling is similar to Diana," another netizen commented.
However, many also find Princess Charlotte's resemblance to the Queen. "No Diana had bigger eyes and a bigger head. Charlotte is almost the mirror of a young Queen Elizabeth II," another follower wrote.
Back in January, Middleton shared a photo of her only daughter's first day of school. In the snap, the 3-year-old princess wears a matching red dress and shoes. Many agreed that Princess Charlotte looked like Queen Elizabeth II in the snap.
"Princess Charlotte is twinning with her great-grandmother!" one fan commented.
Princess Charlotte and Queen Elizabeth II have the same striking eye structure, blue eyes and arched eyebrows. They also share the same hair color.
In related news, Prince George has reportedly outgrown his playtime with his sister. The 5-year-old royal reportedly wants to do things on his own.
According to an insider, Prince George is "very independent now and not as interested in playing with Charlotte all the time." The source insisted that the two royals are close but "George like to go off and do his own thing."
Prince George and Princess Charlotte are expected to bow down at the Queen when they turn 5 years old. Prince William and Middleton's eldest son is expected to have started following this protocol after celebrating his 5th birthday in July.
© Copyright IBTimes 2023. All rights reserved.