Princess Diana Could Have Married This Man Instead Of Prince Charles
Though it's no secret that infidelity plagued her marriage to Prince Charles, but as it turns out Princess Diana also had a significant man in her life whom it's now said she could have potentially married instead of her husband.
According to Diana's bodyguard Ken Wharfe in his 2016 book "Guarding Diana: Protecting The Princess Around the World," Diana had confided in him for the very first time by relaying a special friendship she had with a man named James Hewitt, who was an officer with the Household Cavalry. In the book, he goes as far to state that she even had a love affair with him.
"She even explained that she enjoyed a 'close friendship' with James Hewitt," he wrote in the book.
Princess Diana reportedly sought the affair out after learning that Prince Charles had resumed his won with Camilla Parker Bowles after Prince Harry was born, and though the affair eventually cooled, it was clear when she opened up to Wharfe that she still had some affection for him.
"It was clear from the way she spoke that she adored the man, even after the affair had cooled," he said.
It was previously revealed in the Amazon prime documentary "The Story of Diana" that the affair had gone so well that Hewitt even spent a lot of time with Prince William and Prince Harry, and Diana could have considered even marrying him—but things cooled after he was promoted in his position and stationed in Germany for two years.
"James Hewitt was a very significant relationship for her. If she had not married Prince Charles, James Hewitt might have been the guy she married," People Magazine editor Jess Cagle said in the documentary. "
"She and Charles were apart so often that James Hewitt was there with her boys, and her boys grew to like him a lot," he added. "He got transferred to Germany and then that was the end of that."
However, though she allegedly had her own affair, Charles' with Camilla was more widely-known, and news of it eventually led to his separation from Diana in 1992. The couple finalized their divorce in 1996, with Diana winning a large settlement, before her unfortunate death in a Paris car crash one year later.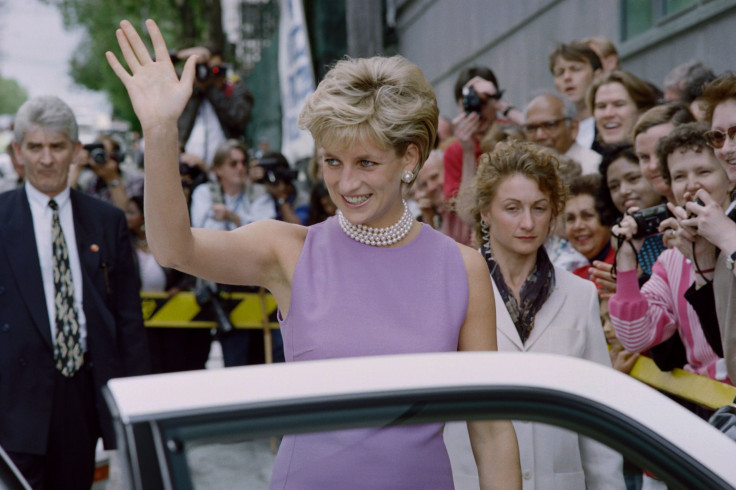 © Copyright IBTimes 2023. All rights reserved.