Princess Diana Didn't Want To Dance With John Travolta For This Reason
Princess Diana upstaged John Travolta at the White House Party in 1985, and the incident resulted in her being dubbed as a "Disco Queen."
Paul Burrell, Princess Diana's former royal butler, detailed in his memoir one particular visit to the White House. He said that Princess Diana and Prince Charles were invited by then-president Ronald Reagan as guests to the gala dinner during their official trip to the United States.
The late Princess of Wales wore a Victor Edelstein off-the-shoulder ink-blue velvet dinner dress that time. She was also photographed dancing with Hollywood actor Travolta the entire night. However, Burrell said that Princess Diana actually wanted to dance with another leading man at that time.
"Diana really wanted to share the floor with one of the world's greatest ballet dancers, Mikhail Baryshnikov. Nancy and Reagan set up the press to take a picture of her dancing with John Travolta," Burrell wrote in the 2006 book "The Way We Were: Remembering Diana."
According to Burrell, Princess Diana told him that she didn't really want to dance with Travolta. But the mom of two's photos with the Hollywood actor became such a huge hit.
Following their special moment on the dance floor, Travolta said, "I put my hand in the middle of her back, brought her hand down so that it wouldn't be so high and gave her the confidence that we would do just fine. She was charming, adorable, and down to earth."
Meanwhile, Travolta was not the only personality from the United States that was smitten with the Princess of Wales. It has been revealed that Michael Jackson thought that Prince Charles' wife was so special.
Matt Fiddes, who helped run security for Jackson for more than 10 years, told Daily Star two years ago that the award-winning singer felt that Princess Diana was the only person in the world who could understand his life in terms of not being able to go anywhere. He also wanted to marry her.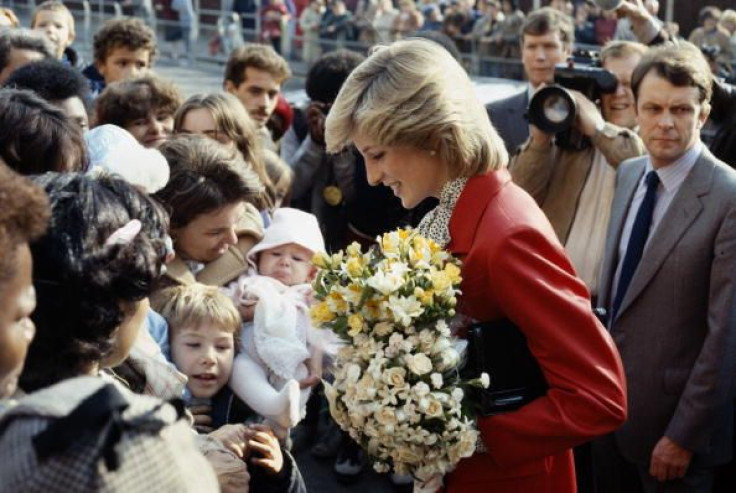 © Copyright IBTimes 2023. All rights reserved.