Princess Diana Lovingly Smells Flowers Princes William, Harry Picked For Her In Photo
Princess Diana was such a loving and appreciate mother to her sons, Prince William and Prince Harry. And when she was still alive, she regularly spent time with her sons.
In an unearthed photo, Princess Diana, Prince William, and Prince Harry are clad in their winter gear. Prince William, who is approximately 7 years old in the photo, has his back turned towards the camera. The dad of three is wearing a red sweater, khaki pants, and brown shoes.
Prince Harry, on the other hand, is wearing a bluish-grey jacket and khaki pants. He paired his look with his knee-high boots. The Duke of Sussex's back is also turned towards the camera.
Standing in between the royal siblings is their late mother, who is wearing a green and white jacket and jeans. In her hands is a bouquet of beautiful flowers that were reportedly picked by her boys.
Years earlier, Princess Diana was spotted with Prince Charles and Prince William during their royal outing. At that time, Prince Harry had not been born yet.
In the throwback video, the adorable Duke of Cambridge looks very curious after seeing a video camera. He is wearing a striped blue onesie and Prince Charles is assisting him as he's walking towards the video camera.
At one point, Prince William tries to look into the eyepiece of the camera making both of his parents laugh. The dad of three has been dubbed as "Basher Wills" because he was very mischievous and naughty as a kid.
In fact, a royal expert said that Prince William wasn't afraid of getting a few scrapes here and there.
Prince Harry, on the other hand, was more serious as a kid. But as he got older, he earned the title of the royal family's resident joker. The Duke of Sussex was also involved in a slew of controversies when he was a teenager, and he didn't also excel in school.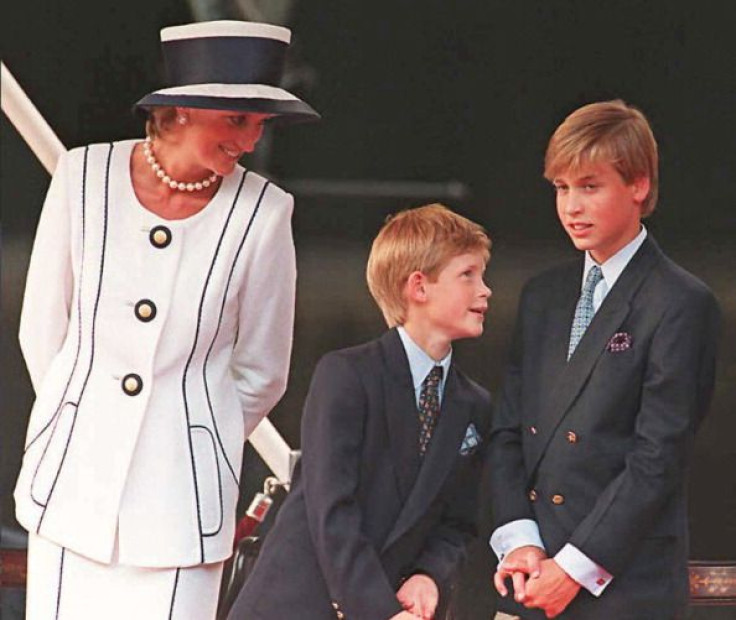 © Copyright IBTimes 2023. All rights reserved.