Princess Diana Rolls Eyes While Awkwardly Standing Away From Prince Charles In Photo
Princess Diana once unintentionally rolled her eyes while standing a few feet away from Prince Charles.
In the throwback photo, the Prince and Princess of Wales are at a royal engagement. They are standing in the middle of the stage and in front of a massive crowd.
Princess Diana is wearing a pink long-sleeved blouse with gold buttons and a short black skirt that shows off her legs. Prince Charles, on the other hand, is wearing his signature suit.
But what makes the photo standout is not what the royals are wearing. Rather, it's the fact that Princess Diana and Prince Charles both look very awkward to even be standing a few inches away from each other.
The camera was also snapped while Princess Diana was rolling her eyes, which made it seem as though she didn't want to be in the same venue as her husband.
Prince Charles also has a painful expression on his face, and he doesn't seem amused to be with Princess Diana. His right hand is even closed to signify indifference and distance.
The Instagram user that uploaded Prince Charles and Princess Diana's photo captioned it with one of the late royal's shocking statements about the future King.
"He was born to the wrong job… Charles is not a leader; he is a follower. He'd have been so happy with a house in Tuscany being a host to artists… He just wasn't cut out for what he got," she said during an interview.
Prince Charles and Princess Diana tied the knot in 1981, but their marriage wasn't very peaceful. Even before they tied the knot, Princess Diana learned that Prince Charles was having an affair with Camilla Parker Bowles.
Even though she knew about the affair, Princess Diana pushed through with her marriage to Prince Charles since her siblings convinced her that she could no longer back out. Fifteen years after they tied the knot, the couple announced their divorce.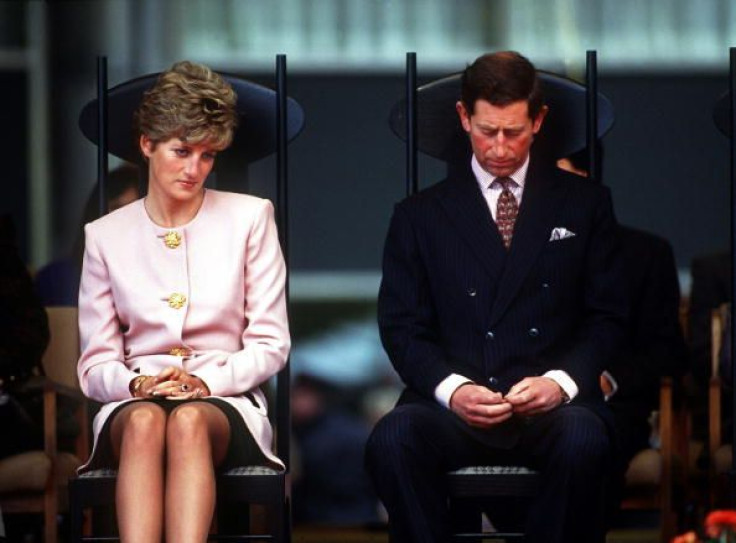 © Copyright IBTimes 2023. All rights reserved.