Princess Diana Spanked Prince William, Made Him Cry During School Field Day
Princess Diana once spanked Prince William in public and made him cry during his school's field day.
In the unearthed photos uploaded on Instagram, a young Prince William is crying while covering his face after the Princess of Wales gave him a spanking on the bum. But after the incident, the late mom of two wrapped her arm around her son and gestured as though she was explaining something to him.
A photo of the scanned newspaper article detailing the incident was also uploaded by a royal fan on Instagram. "Why Di Gave Her Little Terror A Royal Spanking," the title of the article by Steve Plamann read.
According to the journalist, Princess Diana, Prince William, and Prince Harry were at the Wetherby School in England for an event. Princess Diana told her sons that it was already time to go home, but they refused to listen.
Prince William reportedly ran away from his mom and played with his friends. Princess Diana immediately followed her son and hit him once on the rear.
"Diana really showed who's the boss. She let William feel the full force of her firm hand," an eyewitness said.
A close friend of Princess Diana also said that the late royal found Prince William a handful.
"Diana told me: 'I don't smack him to hurt him; I don't believe in hurting children. But I don't think it's a bad thing to let him know who is in charge,'" Princess Diana's friend said.
In related news, royal fans have been uploading throwback photos and videos of Princess Diana with her sons. In one of their videos, Princess Diana lovingly instructs Prince William to assist Prince Harry while the latter was walking towards her mom.
Princess Diana also cradled Prince William in her lap while the 6-month-old baby was sucking his chubby fingers and playing with his colorful toys. In one of their photos, Princess Diana also carried Prince William in her arms while standing outside the palace.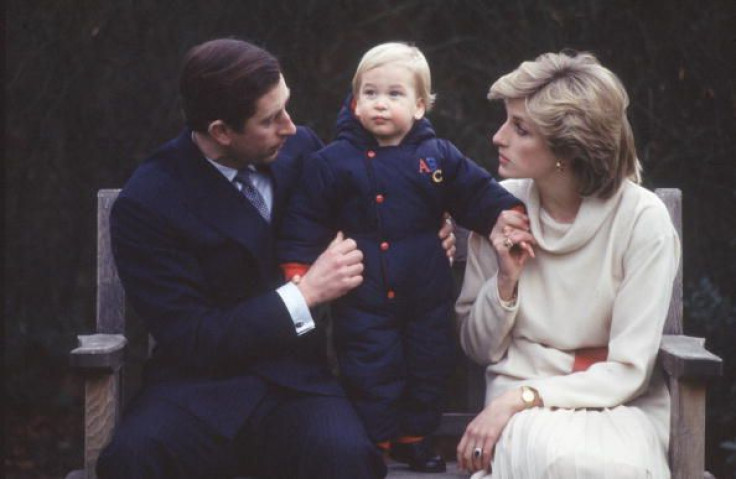 © Copyright IBTimes 2023. All rights reserved.