Princess Diana Wardrobe Malfunction: Prince Charles' Ex-Wife's Chest Almost Got Exposed At Event
KEY POINTS
Princess Diana's breasts also got exposed at a fundraising event
Princess Diana almost suffered a wardrobe malfunction
Princess Diana was conscious about her breasts
Princess Diana almost suffered a wardrobe malfunction at the first event that she attended with Prince Charles.
On March 9, 1981, the Prince and Princess of Wales attended a gala at Goldsmith's Hall in London to raise funds for the Royal Opera House. While there, Princess Diana and Prince Charles met Grace Kelly.
In the Amazon Prime documentary "Royalty Up Close: The Photograph of Kent Gavin," the photographer discussed the low-cut black dress that Princess Diana wore to the event.
When Prince Charles saw Gavin at the venue, he asked him if his fashion editor was there. It seemed as though Prince Charles was worried about Princess Diana's attire.
"Because when she got out of the car, her breasts almost fell out of the top of the dress," Gavin said.
But years later, Princess Diana came up with a clever trick to make sure that her breasts won't be exposed while she's getting out of her car.
While speaking with Harper's Bazaar, designer Anya Hindmarch said that the Princess of Wales created the cleavage bag.
"We used to laugh when we designed what she called her 'cleavage bags.' Little satin clutches which she would cover her cleavage with when she stepped out of cars," the designer said.
Meanwhile, another controversy surrounded Princess Diana's breasts while Prince William was still studying at Eton. Vogue publisher Nicholas Coleridge shared details from his conversation with the late royal after topless photos of her while on vacation made frontpage news.
In his book "The Glossy Years," Coleridge said that Prince William was teased by his classmates at Eton, and they also wanted to know what size were Princess Diana's breasts. The teasing upset the Duke of Cambridge.
Princess Diana asked Coleridge if he thought her breasts were too small because Prince William's classmates thought they were. But the publisher urged Prince Charles' ex-wife not to worry.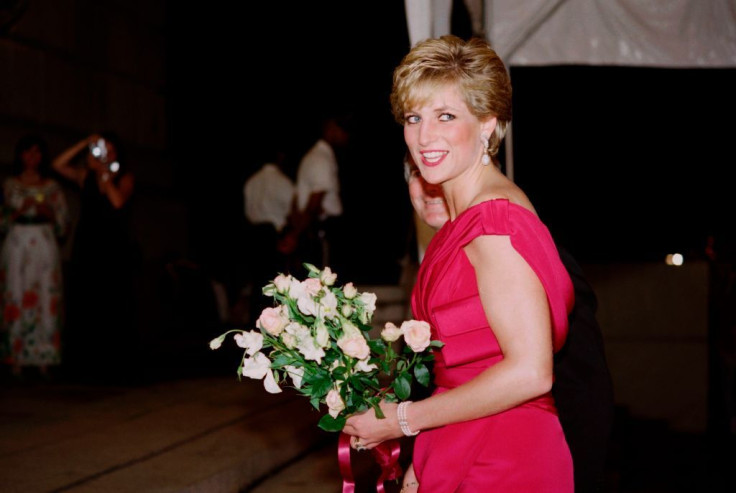 © Copyright IBTimes 2023. All rights reserved.