Princess Eugenie Could Be Shockingly Forced To Move Out Of Kensington Palace
Princess Eugenie could be forced to move out of her lavish home.
Prince Andrew and Sarah Ferguson's youngest daughter is occupying a space at Kensington Palace. Princess Eugenie and Jack Brooksbank have lived in Ivy Cottage, a three-bedroom house, in the palace grounds since their wedding in October 2018. But new reports claimed that they might be advised to move out, Express first reported.
In the Duke of York's official website, under the frequently asked questions, it is stated that Prince Andrew "supports both of his daughters financially from his private income." However, just recently, Prince Andrew announced that he would be stepping down from his royal duties. In fact, all of his staff were fired after his controversial Newsnight interview.
Princess Eugenie and Brooksbank's home is being rented at a commercial rate around $235,500 per year. The cost has been assumed to be covered by her father. Now that Prince Andrew has stepped down, the amount of support he can give to his two daughters is also expected to shrink.
Full-time working royals including Prince Charles, Prince William, Kate Middleton, Prince Harry, Meghan Markle, and Prince Andrew before he resigned get a living allowance from Queen Elizabeth. The Duke of York also received $322,000 annually to fund his private office. He uses the same funding to support Princess Beatrice and Princess Beatrice.
Although Princess Eugenie's dad is now out of the royal circle, the family is still keen to protect them.
"The Queen is particularly fond of Beatrice and Eugenie, and she respects the way that Andrew and Sarah have brought them up," a palace source told Daily Mail.
"The Queen will continue to invite Beatrice and Eugenie to Balmoral over the summer and she sees quite a lot of them at Windsor. They, in turn, are fond of 'Super Gran', as they call her. The feeling is that everyone wants to protect them from this hurt and from further hurt, rather than dance on their father's 'grave'."
Meanwhile, an insider said that Prince Andrew may never return to the public life again after he stepped down. The duke said that he was stepping from public life for the foreseeable future, but he was told that it could be a "very, very long time, potentially for ever."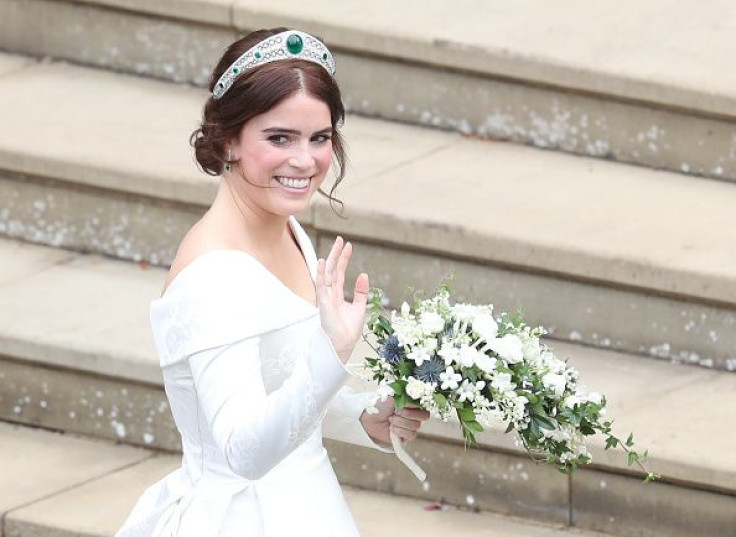 © Copyright IBTimes 2023. All rights reserved.