Princess Eugenie's Title Will Be Changed To This After Marrying Jack Brooksbank
Princess Eugenie's future husband will not enjoy the same benefits as Meghan Markle.
According to Charlotte Griffith of Daily Mail, the representative of the Yorks told her that Brooksbank will not receive the title Earl of Northallerton after marrying Princess Eugenie. As a result, Prince Andrew and Sarah Ferguson's daughter will be known as HRH Princess Eugenie, Mrs. Jack Brooksbank.
Princess Eugenie is not bothered with the arrangement and reportedly resisted to receive any special treatment. "Eugenie couldn't care less about titles and is perfectly happy to be Mrs. Brooksbank," the reporter said.
Prior to this, royal expert Marlene Eilers Koenig also said that it is unlikely for Brooksbank to receive any title from the Queen. According to Koenig, it's not a royal snub but has been set by previous marriages of royal women.
"Jack will not be getting any title from the Queen," Koenig said. "The precedent was set by Princess Alexandra and the Hon. Mr. Angus Ogilvy in 1963. He turned down an earldom. Princess Anne and Mark Phillips also turned down an earldom from the Queen in 1973."
The expert added that Princess Eugenie can also give up her title if she wants to. However, Koenig thinks that this is unlikely to happen.
"I sincerely doubt that Eugenie will do a Princess Patricia of Connaught and relinquish her title and adopt the style and title of a daughter of a Duke, which would be done by royal warrant," she said. "She will be styled either as HRH Princess Eugenie, Mrs. Brooksbank or she could choose not to use her husband's surname."
Princess Eugenie has visibly lost weight months ahead of her royal wedding. The royal's slimmer frame didn't go unnoticed especially to health experts.
"Princess Eugenie seems to have lost weight in a healthy fashion. Her skin is glowing, she looks fitter and more toned – she's clearly put the work in," said Daria Kantor, the founder and CEO of TruBe.
In 2016, Princess Eugenie shared how she gets back into shape. According to her, she takes the time to work out for an hour or so.
"I get up around 6:45 to start exercising by 7," Princess Eugenie said. "I go to the park from 7 to 8. I do circuits, which I love because they're quick: burpees, squat jumps, lunges, the whole lot. It's much better, as I can't run for a long time."
Princess Eugenie and Brooksbank will tie the knot on Oct. 12 at St. George's Chapel in Windsor.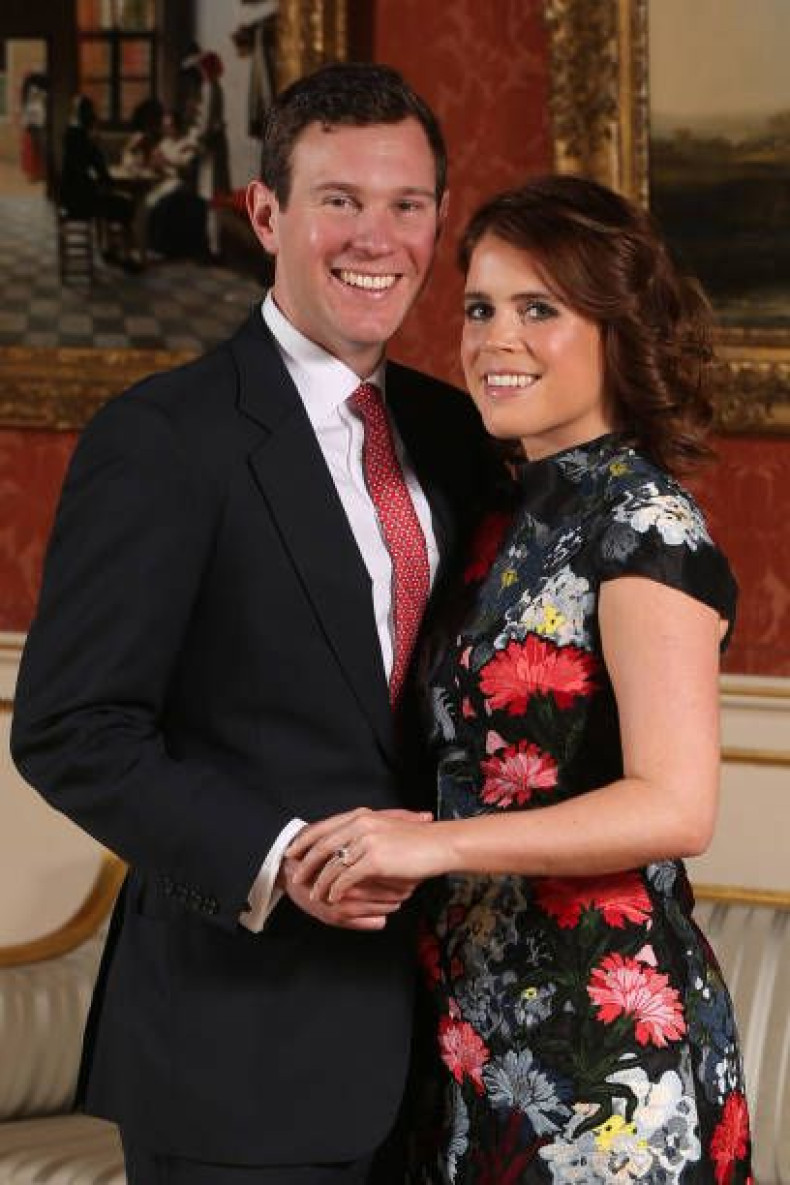 © Copyright IBTimes 2022. All rights reserved.