Princeton Train Derailment: Propane Explosion Causes Emergency Evacuation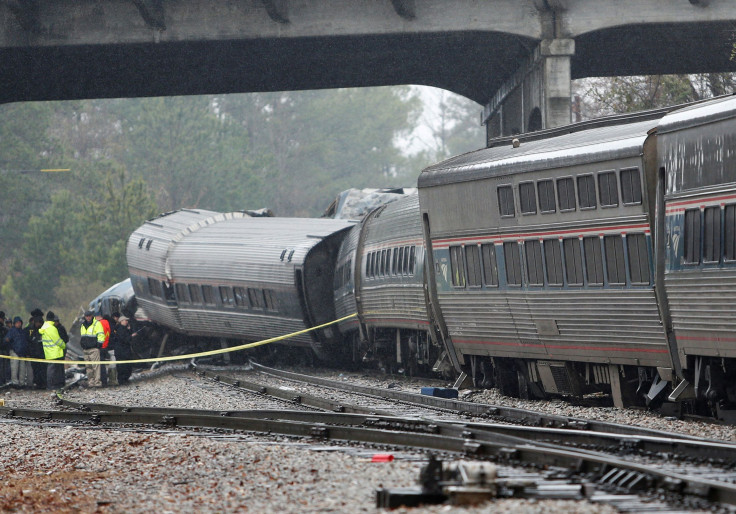 An emergency evacuation is underway in Princeton, Indiana, following a train derailment and explosion on Sunday night, Wish TV reported.
"The Gibson County Sheriff's Office and Emergency Service Personnel have ordered a mandatory evacuation for Princeton area residence within a one mile radius of OLD US 41 and Caniff Trailer Court due to Confirmed Train Derailment," an official statement said.
According to the statement, "On June 17, 2018, at approximately 7:19 p.m. [EDT] Gibson County Central Dispatch received several 911 calls of a train derailment and explosion in the approximate area of Old US 41 and Caniff Trailer Court. Upon arriving Emergency Service Personnel observed a derailed train approximately 2100 feet west of the trailer park."
Emergency service personnel went door to door to announce mandatory evacuation within a 1 mile radius. Displaced residents were sent to Gibson County Fairgrounds Toyota Events Center.
CSX Transportation, which was operating the train, said, "Preliminary reports indicate a release from a railcar containing propane, and there were no reported injuries at this time. CSX is working closely with local firefighters and other first responders to assess the situation, and the safety of the community and everyone on site is our top priority as we develop a recovery plan. The train consisted of two locomotives, 89 loaded railcars and 9 empty railcars."
"Multiple fire departments are assisting Princeton Fire with a train derailment with heavy fire on the south edge of Princeton," Gibson County tweeted.
Local daily City-County Observer reported that Highway 41 between State Road 168 and State Road 64 was closed.
According to a statistics by Statista, United States registered around 864 rail fatalities in 2017. Approximately 6.4 billion USD was spent on positive train control, a system that combines GPS, wireless radio and computers to monitor trains and prevent accidents, until 2015.
In February, an Amtrak passenger train crashed into an unmanned freight train in South Carolina after it was mistakenly diverted to a side track, killing two Amtrak employees and injuring 116 people.
National Transportation Safety Board Chairman Robert Sumwalt said at that time that the Amtrak train should have continued straight down the tracks, but the rail switch was manually set to divert the train onto the rack where the CSX train was parked.
Sumwalt added that the use of positive train control could have avoided the crash.
"CSX hosts more passenger trains on its network than any other major railroad in the United States, and passenger rail remains one of the safest ways to travel. The National Transportation Safety Board is leading the investigation into this incident and CSX will continue working with the investigating team," CSX had said, CNN reported.
© Copyright IBTimes 2023. All rights reserved.