Prison Slavery: Over 50,000 Detainees Claim Forced Labor, Sue Private Prison Company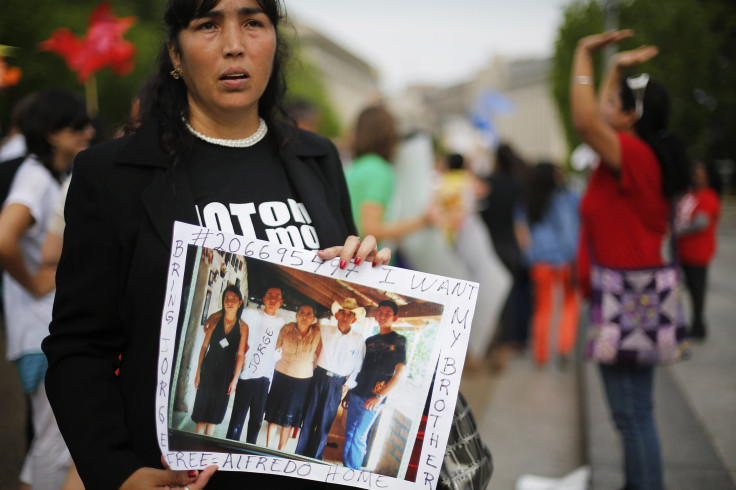 At least 50,000 former and current detainees, who said they were forced to work for little or no wages at a private prison in Colorado, got approval from a judge Monday to join a class-action lawsuit against the prison company GEO Group. The plaintiffs claimed they were forced to clean the facility for very little money, and sometimes no money at all. Guards at the prison — a detention center meant to hold undocumented immigrants — also threatened to throw detainees in solitary confinement, the plaintiffs said in the case, which was originally filed in 2014.
The judge's ruling granted a motion for class certification so that attorneys can sue on behalf of all detainees who'd been held at the detention center since 2004. Up to 60,000 people could be represented in the suit, Andrew Free, one of the plaintiffs' attorneys, told The Daily Beast.
"This is the first lawsuit of its kind in the history of the United States," Free said. "This is the first time that a private prison company has ever been accused of forced labor, and this is the first time that a judge has ever found that the claims can go forward under the Trafficking Victims Protection Act and the bans in federal law on forced labor."
The Geo Group, on the other hand "strongly refuted these allegations" and intends to "vigorously defend" the company against suit, said spokesman Pablo Paez.
The news of the judge's ruling came four days after President Donald Trump's administration repealed an Obama-era memo from August, which was meant to end the the Justice Department's use of private prisons. Privately-run correctional facilities are less safe and less effective, the memo from then-Deputy Attorney General Sally Yates said. But current Attorney General said Yates' order would impair the department's "ability to meet future needs of the federal correctional system."
The lawsuit could have serious consequences for not only the government's use of private prisons, but for Trump's plans to drastically increase deportations for unauthorized immigrants. His executive orders include the expansion of detention centers — if the plaintiffs win the suit, it's likely that private prisons will be forced to spend more money to pay the detainees. Since about 65 percent of unauthorized immigrants in detention centers are held in privately-run prisons, this could mean much more cost and drastically less profit for prison companies.
© Copyright IBTimes 2023. All rights reserved.