Pro Surfer Dies In Freak Accident After Board Fin Severs His Groin Artery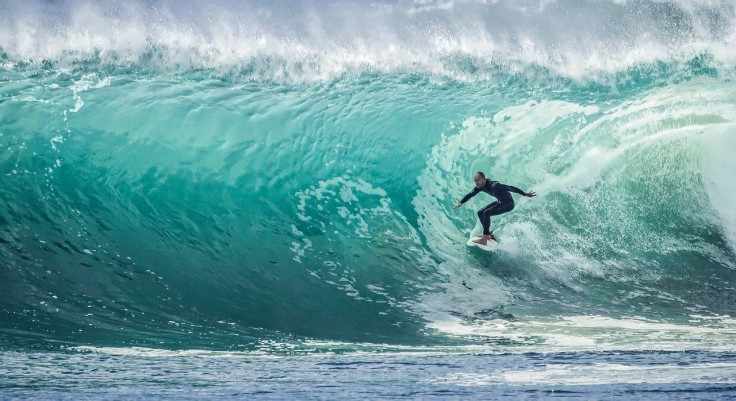 KEY POINTS
Hawaiian pro surfer Mikala Jones likely severed an artery in his groin with his surfboard fin
Jones' close friends suggested the surfer died of blood loss after cutting his femoral artery
Jones' father revealed his son once had an out-of-body experience after nearly drowning
A popular professional surfer has died following a freak accident while riding a wave in Indonesia Sunday. He was 44.
Hawaii surfer Mikala Jones reportedly cut his femoral artery after he likely impaled his left groin on a surfboard fin during his trip to the Mentawai Islands, according to the surfing website Surfline.
The injured surfer was picked up by a medical staff of the Mentawai Hospital at Tuapejat Pier after the management of the Awera Resort, where his family stayed, was alerted of the accident and immediately contacted the hospital.
But Jones was declared dead upon arriving at the hospital.
The exact circumstances of Jones' death remain unclear, but people close to him revealed on social media that the surfer died due to massive blood loss.
"Details are a little sketchy, but it sounds like he was hit by his surfboard, cut a main artery and that's all I know," Jones' friend Brian Bielmann wrote on his Facebook account, the New York Post reported.
On Instagram, the surfer's daughter, Isabella Jones, said she was in "so much disbelief" after her father died in a surfing accident.
"I'm happy he was doing what he loved the most. Life will never be the same without you. I miss you so much," Isabella wrote on her Instagram account alongside a picture of her and Jones swimming near a surfboard.
In an interview with The Guardian, Jones' father, dentist John Jones, remembered his son as "a humble artist," referring to the surfer's Instagram account full of stunning images of waves curling around him.
John, a photographer for surfing magazines in the 1970s, said his son was also "interested in taking pictures," but he took it to a different level by capturing images of himself while surfing.
The surfer's father also revealed that Jones had an out-of-body experience after nearly drowning in the past.
"He was flying in the sky, and he looked down and his body was floating in the ocean," John said.
"And then he heard his daughters calling to him 'Daddy come home.' And then he went back down into his body," he added.
John said his son woke up on the reef after being washed in by waves.
A Hawaiian native, Jones started surfing at about 7 or 8 years old. A few years later, he competed in the 12-and-under "menehune" age group surfing contests and won two national championships as an amateur.
Jones is survived by his wife, Emma Brereton, and daughters, Isabella and Violet.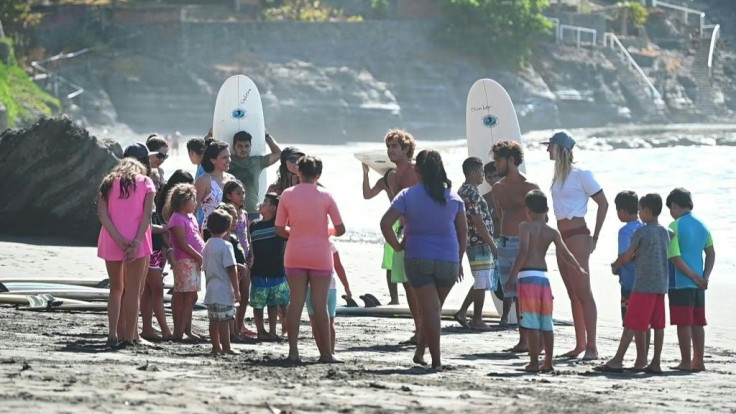 © Copyright IBTimes 2023. All rights reserved.