PS4 News: More Titles Coming To PS4's PS2 Emulation, Holiday Sale Week 3 Kicks Off With 'Destiny,' 'Call of Duty: Black Ops 3'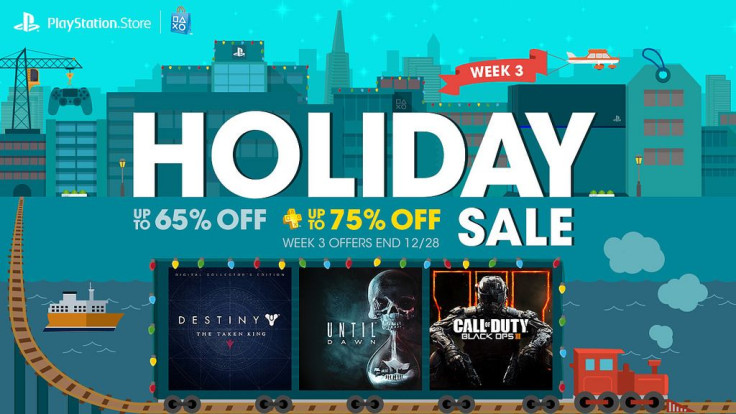 Sony's announcement of the emulation of PS2 games on the PS4 had made headlines as a way to somehow play classic titles on the next-gen console. Previously, the selection of games have been very limited at best and abysmal at worst. This time, Sony appears to have heard and listened to fan feedback, as there have been sightings of more PS2 titles rated for the PS4.
The report comes from GamesRadar, which had sighted five games. These possible PS4 emulated titles include "Primal," a 2003 classic, "Siren" "Ape Escape 3," "Wild Arms 3" and "Okage: Shadow King."
Interestingly, this was not the first time that the titles have been teased. A previous fan sighting has hinted that "Siren" had been seen as possible title up for PS4 emulation. However, there has been no confirmation of this prior to this new report.
All of the titles have been seen with an ESRB rating for the PS4. Sony has not yet announced how exactly it has been choosing to emulate PS2 games on the PS4. The current set-up for the PS4's PS2 emulation has gotten mixed receptions from fans. It appears that the service is limited in its function, considering that it also has a paid set-up.
Shuhei Yoshida even had to explain the company's stand on its PS4's PS2 emulation. According to Yoshida, this emulation is more than just bringing the games to the PS4, but also putting them in higher quality, PlayStation Lifestyle reported. There are even additional trophies and better quality assurance, which the company noted will require funds.
On the note of new games, Sony has also launched its Holiday Sale Week 3. PS4, PS3 and PS Vita players can look forward to up to 65 percent discounts for choice selections. PlayStation Plus subscribers have a bigger discount of up to 75 percent. Over at the PlayStation Blog, Sony has listed the new titles for select platforms.
PS4 players can choose from the 39 titles that are on sale for the next-gen console. The likes of "Call of Duty: Black Ops 3," "Until Dawn," "Overruled!" "LittleBigPlanet 3," "Dragon Ball Xenoverse," "Destiny: The Taken King," "Battlefield Hardline" and the "Borderlands: The Handsome Collection" are among the choice picks.
More than the games, fans can also check out some movies that are offered on sale. The Holiday Sale Week 3 will end on Dec. 28, though that will be followed by the final Holiday Sale week for the year.
© Copyright IBTimes 2023. All rights reserved.
FOLLOW MORE IBT NEWS ON THE BELOW CHANNELS