PS4 Vs. Xbox One: One Year Later, Which Gaming Console Should I Buy?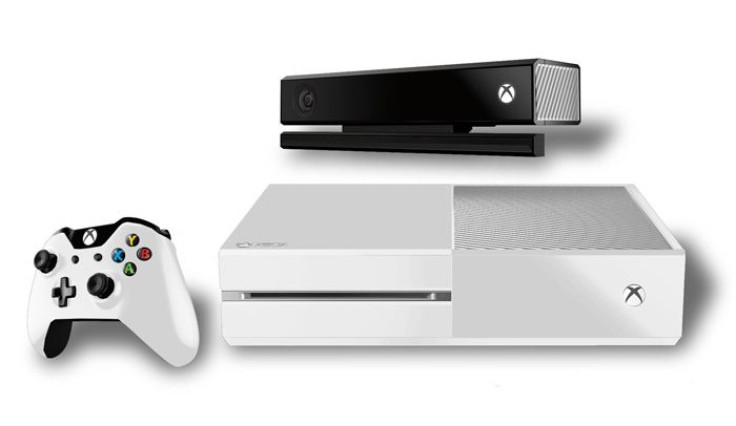 Saturday marks the one-year anniversary of the launch of Microsoft's eighth-generation Xbox One, and Sony celebrated the one-year anniversary of its PlayStation 4 on Nov. 15. Now that both consoles have been available for one year, we're here to look at which is the better buy.
Sony's PlayStation 4 is still ahead in the battle of the consoles, with 13.5 million devices sold as of the end of October. Microsoft has confirmed it's shipped 10 million consoles to retailers as of Nov. 13, three months after Sony announced the 10 million sold landmark. On June 9, Microsoft shaved $100 off the original Xbox One price tag by launching the device without the Kinect, and the Redmond, Washington-based company reduced the price the another $50 on Nov. 2.
Now that you know where each console stands, let's take a look at the basics.
Appearance
Both consoles are pretty sleek, somewhat hefty, powerful consoles that look beautiful next to your television sets. Microsoft's device is a bit clunkier -- essentially a large, black box, while the PS4 looks like an updated PlayStation 3. Both have exclusive editions in white, but typically come in the color black. Make no mistake: The Xbox One and PlayStation 4 will take up some space in your entertainment center, but the power of the devices can't be ignored. The graphics on both consoles are phenomenal; the resolution on the PS4 is slightly higher, but you probably wouldn't notice unless you're paying attention very, very closely.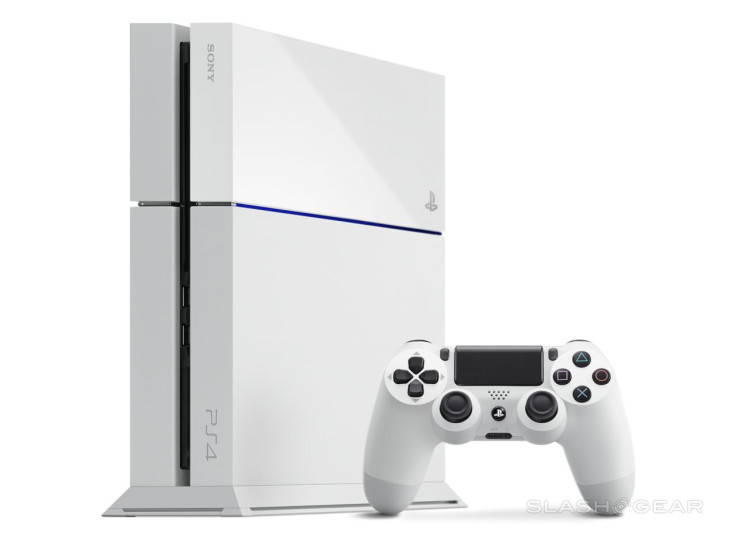 Price
The Xbox One launched at $499 last year, while the PlayStation 4 hit shelves at $399. Both sold 1 million units within 24 hours of their launches, but when the PS4 pulled ahead in sales, many assumed it was Sony's price advantage kicking in. In June, Microsoft launched the Xbox One without the Kinect for $400, and then shaved off another $50 on Nov. 2. Along with a number of exclusive packages, this strategy helped the Xbox One increase its sales numbers. If you're looking to save a few bucks and don't care about the Kinect, the Xbox One is probably your best choice, as it's now available for $350. There's also a pretty sweet "Assassin's Creed Unity" bundle available at $350, which contains the console with "Unity" and "Assassin's Creed: IV: Black Flag."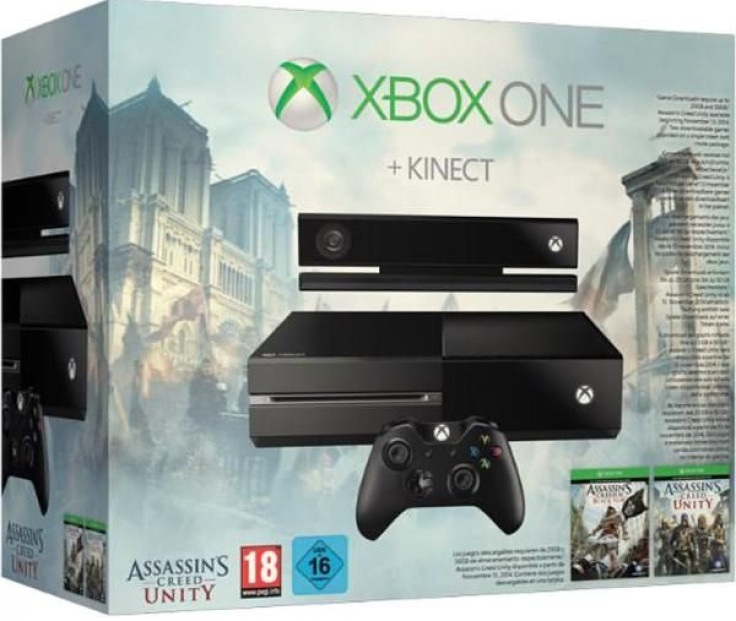 Games
Xbox One and PlayStation 4 games are typically the same price: $60. Unfortunately, most of the current-gen games available for both devices are pretty similar. All of the big releases from major developers like Ubisoft, Rockstar Games or Bungie have come to both consoles -- for instance, games such as "Destiny," "Grand Theft Auto 5," "Call of Duty: Advanced Warfare" and "FIFA 15" launched on both platforms. Respawn Entertainment's "Titanfall" is currently only available on Microsoft's platforms, and the remastered version of survival game "The Last of Us" is a PlayStation exclusive, but there still really aren't any current-gen exclusives that make one device far superior to the other.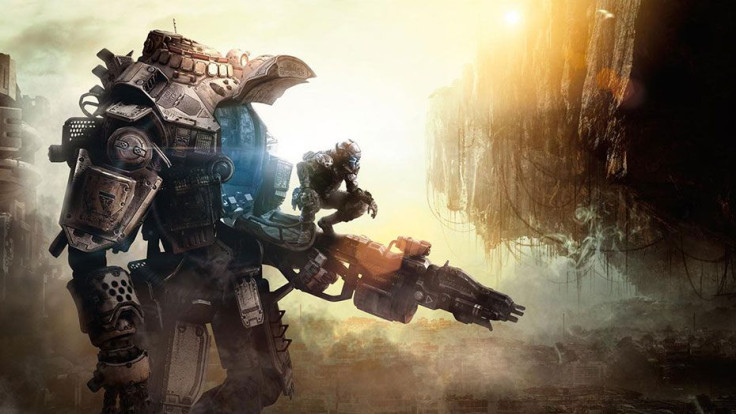 Updates
One of the beautiful things about both eighth-generation devices is that they update when they're powered off. That means no more waiting screens before using your device for games or services like Netflix. The devices patch and update your games even if you're not using them. Both also come with 500GB hard drives and allow players to begin using games when they're still installing or downloading.
Achievements
Both devices still allow users to earn achievements and trophies, which is more rewarding than it sounds.
Controllers
Here's where the PlayStation 4 pulls ahead. The PS4's new controller has a touchpad interface, a light bar and a speaker, and runs off an internal battery that you charge the same way you would charge a PlayStation 3 controller – by simply hooking it up to your PS4 via a USB cable. The Xbox One controller is a bit clunkier (although I have small hands) and runs off AA batteries, which can be a hassle if you never have an arsenal of Duracells in your possession at all times. The PS4 also allows users to charge their controllers in sleep mode. Additional Xbox One and PlayStation 4 controllers are available for the same price of $60.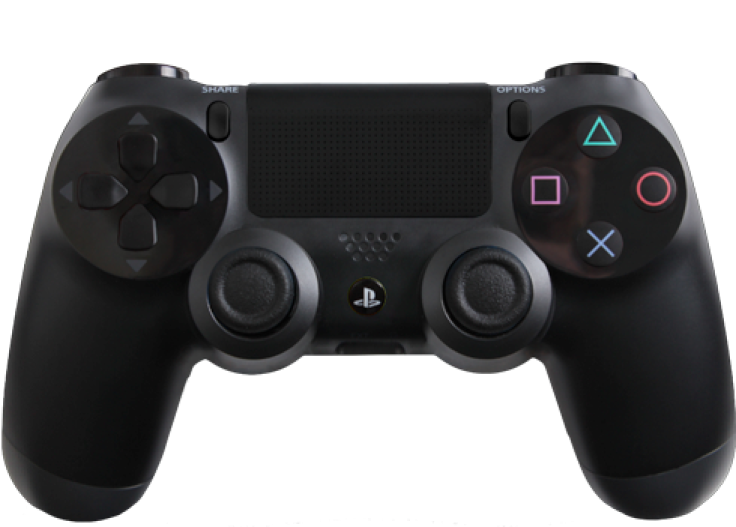 Backward Compatibility
Here's one area where Microsoft and Sony should take a cue from Nintendo, as its Wii U can play old Wii games. Neither the Xbox One nor PS4 are backward compatible, which means neither can play games from their seventh-generation counterparts. Sony's PS4 does offer last-gen games via a streaming program through PlayStation Now, which is cool if you feel like playing some old PS3 games like "Bioshock 2" or "Resident Evil 5."
Streaming
The Xbox One and PS4 allow players to stream TV, music and media through a variety of apps. Both can access services such as Amazon Prime, Netflix and Hulu Plus. Currently the Xbox One can access HBO Go, in which players can watch HBO exclusive shows such as "Game of Thrones"; the PS4 doesn't have HBO Go. You can also livestream your gameplay using both devices, as well as capture gameplay footage and edit it on either device. Popular gameplay streaming app Twitch is available for both consoles.
The Conclusion
So, as Black Friday nears, which device should you buy? It's a tough call and will probably come down to why you're buying it. Both are great machines with similar abilities, and neither has a ton of exclusive games. For a lot of people this will be a toss-up, but if you have specific criteria that could swing in one favor of one or the other. So, here it goes:
You're looking for the cheapest device: Xbox One.
You're more concerned with graphics and appearance: PlayStation 4.
You're buying for the community: Pick the box your friends are on. An Xbox is pretty useless if all your friends are on PS4.
You're looking for an all-around entertainment center: Both have great conten,t but lean PS4 on this since Sony is launching a TV streaming service, PlayStation Vue.
You'd like a small device: PS4.
You want to hook up games to the portable PlayStation Vita: PS4, obviously.
You're really into EA games like "FIFA 15" or "The Sims 4": Go with the Xbox One, which has EA Access, a service that allows players to access EA games for $5 per month.
© Copyright IBTimes 2023. All rights reserved.