Pauline Spagnola's Secret to Longevity Is Beer, Other Centenarians Prefer Bacon, Cigarettes And Red Wine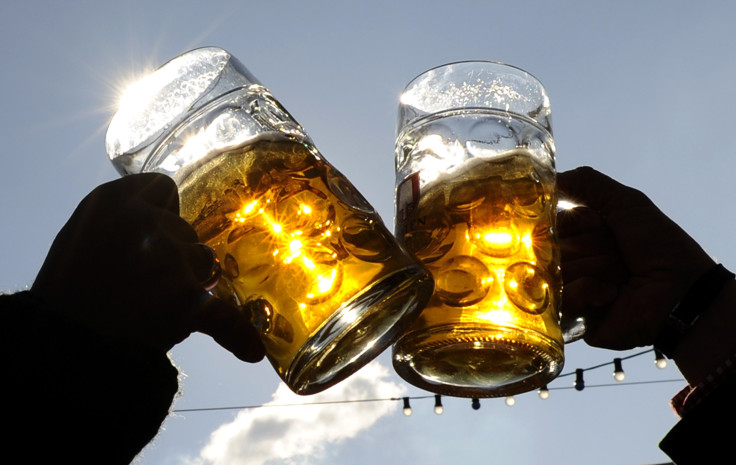 There might not be a lot of perks to getting older, but eating well is apparently one of them.
Take for example centenarian Pauline Spagnola, who told a local news reporter that her secret to living to 100 was to "Drink a lot of booze!" And, for the shout out, Spagnola's local brewery, Lion Brewery in Wilkes-Barre, Pennsylvania, gave her two cases of beer, and one -- less exciting -- case of root beer.
But spry Spagnola is hardly alone with drinking and eating things that a generally considered "unhealthy."
Susannah Mushatt Jones is currently the world's oldest person at 116 years old. The Brooklynite starts off every day with a breakfast of bacon, eggs and grits. Jones isn't alone. At 105, Pearl Cantrell also swore by a daily dose of bacon for her health.
Former world's old person, 117-year-old Misao Okawa told the Japan Times, "Eating delicious things is a key to my longevity." Misao loved ramen noodles, beef stew and hashed beef.
Some good-natured debauchery was on the mind of 100-year-old Frank Huff. He told the Southern Illinoisan that "hard work, booze and women," kept him alive. Likewise for Jeanne Calment. The oldest verified living person, who died at age 122, was fond of cheap red wine, cigarettes and chocolate. Jeanne was smoking until she was at least 117.
Elizabeth Sullivan's sweet tooth didn't hurt her longevity, either. The 104-year-old woman said she drinks about three cans of Dr. Pepper a day. "Every doctor that sees me says they'll kill you," Sullivan told her local TV station about the beverage. "But they die and I don't."
Moral of the story: Eat bacon, drink beer, soda and wine, and live to be 100. We'll drink to that.
© Copyright IBTimes 2022. All rights reserved.
FOLLOW MORE IBT NEWS ON THE BELOW CHANNELS