Pumpkin Shannon On Estranged Sister Anna: 'I'm Not Super Close To Her'
KEY POINTS
Pumpkin Shannon opened up about her relationship with her older sister Anna Cardwell
The 22-year-old "Road to Redemption" star admitted she is not close to the former TV star
Anna has stayed out of the limelight since the cancellation of "Here Comes Honey Boo Boo"
Lauryn "Pumpkin" Shannon set the record straight on her relationship with older sister Anna "Chickadee" Cardwell, who is estranged from their entire family.
The 22-year-old reality star admitted that compared to their other sisters, 16-year-old Alana "Honey Boo Boo" Thompson and 25-year-old Jessica "Chubbs" Shannon, she does not have a tight relationship with the 27-year-old former TV star.
"I'm not, like, super close to her," Pumpkin exclusively told Distractify Friday. "Not [close] like me and Jessica and Alana are, but we do talk."
The three younger daughters of Mama June Shannon have remained close through the years, with Jessica and Alana living with Lauryn and her husband Josh Efird. They also appear together on their family's reality show, "Mama June: Road to Redemption."
On the other hand, Anna has stayed out of the limelight since TLC canceled their previous reality series "Here Comes Honey Boo Boo" in 2017. While most of their family opted to appear in their new show "Mama June: Road to Redemption," Mama June's eldest daughter opted to focus on her family.
Anna and Mama June also had a falling-out after the former sued the latter, claiming she and her daughter, Kaitlyn, had not been paid for their appearances on their now-canceled show.
But last year, Anna and her mom seemingly put their differences aside when they showed up at Pumpkin's baby shower in Gordon, Georgia. At the time, Pumpkin was still carrying her second son, Bentley Jameson.
It was the first time Mama June got to reunite with all four of her daughters, and she told Page Six that it was "great" to finally see her eldest child and her first granddaughter, Kaitlyn, again.
"I haven't seen all the girls together at once because the relationship with Anna has always been difficult … I wanted to be in the right frame of mind to be able to deal with Anna as it's always been a touchy subject," Mama June said.
She went on to admit that there was some slight awkwardness between them during the baby shower, but things went well. She even did a "roll call" with all of them.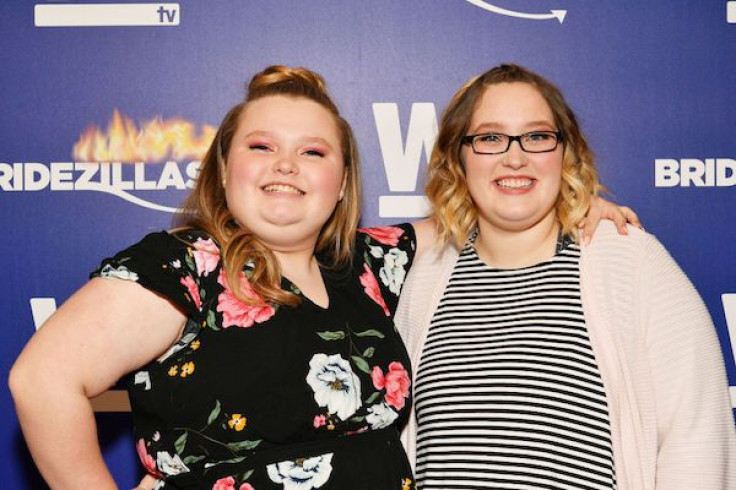 © Copyright IBTimes 2023. All rights reserved.