Queen Elizabeth II 'Chose' Sarah Ferguson Over Princess Diana For This Reason
Queen Elizabeth II seemed to have favored Sarah Ferguson over Princess Diana, according to a royal expert.
In "Prince Andrew: The War Hero from Buckingham Palace" by Jessica Jayne, it was claimed that Ferguson was everything that the British loved in a woman. The mom of two was also described as someone who was fun and was not afraid to have a good time.
"She also didn't mind having a bad fashion sense of being cheeky and poking fun at staid tradition. She was the ally that Diana found in the royal family," she wrote.
And before Ferguson joined the royal family, Princess Diana had felt isolated because Prince Charles had his own circles of friends, and they also didn't share the same hobbies. And while the press was determined to build Ferguson up, they also tried to take Princess Diana down.
In the 2002 book "The Queen: Volume 2" by Ben Pimlott, the author described how the royal family really took to Ferguson more than they ever did to Princess Diana. The Queen also laughed and made jokes about how Ferguson would sit with her legs apart.
"Sometimes the Duchess was invited to dine with the Queen alone when Andrew was away," a source told Pimlott.
During her interview with Andrew Morton, Princess Diana admitted that she was jealous of Ferguson, and Ferguson was also jealous of her.
"I couldn't understand it – she was actually enjoying being where she was, whereas I was fighting to survive," she said.
Despite their differences, Princess Diana and Ferguson also became the best of friends while still married to their respective husbands. However, the two also had a falling out several years ago.
In her book "Sarah: The Duchess of York," Ferguson said that Princess Diana stopped speaking to her in 1996, and she had no idea why. But it has been reported that the late Princess of Wales was unhappy with how Ferguson talked about her in her book.
One of the things that Princess Diana reportedly objected to was Ferguson's claim that the Princess of Wales gave her several pairs of shoes.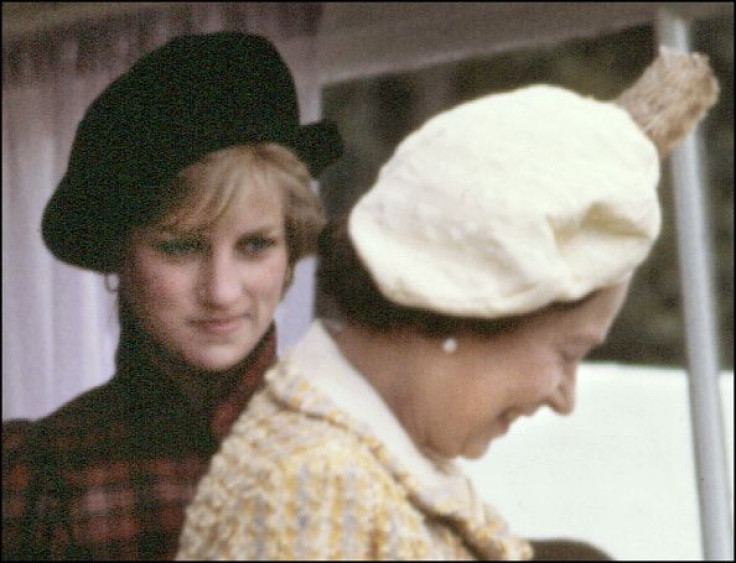 © Copyright IBTimes 2022. All rights reserved.
FOLLOW MORE IBT NEWS ON THE BELOW CHANNELS