Queen Elizabeth II Gushes Over Husband Prince Philip In Christmas Message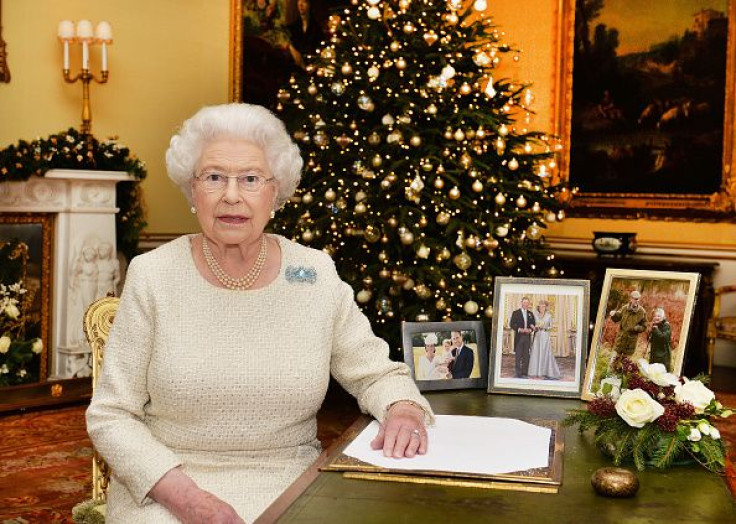 Queen Elizabeth II recently gave her husband, Prince Philip, a shout out in her Christmas message.
The 91-year-old monarch reported praised the Duke of Edinburgh for his "support and unique sense of humor." The couple recently celebrated their 70th wedding anniversary.
In her speech, Queen Elizabeth II also remembered the people of Manchester and London especially those that were affected by terrorist attacks.
"We think of our homes as places of warmth, familiarity and love… there is a timeless simplicity to the pull of home. This Christmas, I think of London and Manchester, whose powerful identities shone through over the past twelve months in the face of appalling attacks," she said.
According to People, Queen Elizabeth II's message was filmed in the 1844 Room in Buckingham Palace and will be released on Christmas Day. Her special address also featured performances by the Commonwealth Youth Orchestra and Choir, conducted by Artistic Director, Paul Carroll.
Meanwhile, this year's Christmas marks a special moment in the royal family's lives. They are awaiting the arrival of Prince William and Kate Middleton's third child. The entire family is also looking forward to the wedding to Prince Harry and Meghan Markle.
Last year, Queen Elizabeth II skipped the Christmas festivities due to heavy cold. The publication noted that the queen did not go out on Christmas day for the services at St. Mary Magdalene. She wasn't also seen in public until January.
After recovering from her heavy cold, Queen Elizabeth II headed to church with Prince William and Middleton. She was also present at the birthday celebration of the Duchess of Cambridge.
The rest of 2017 has also been very busy for the queen. She has reportedly met with Markle several times before it was announced that she and Prince Harry were officially together.
During the couple's first sit-down interview, Markle gushed over the queen and said that she's been very lovely to her. The "Suits" alum also celebrated Christmas Eve with the royal family at the queen's home in Sandringham.
© Copyright IBTimes 2023. All rights reserved.