Queen Elizabeth II's Christmas Presents Include Glitter Balls, Ostrich Egg And Badge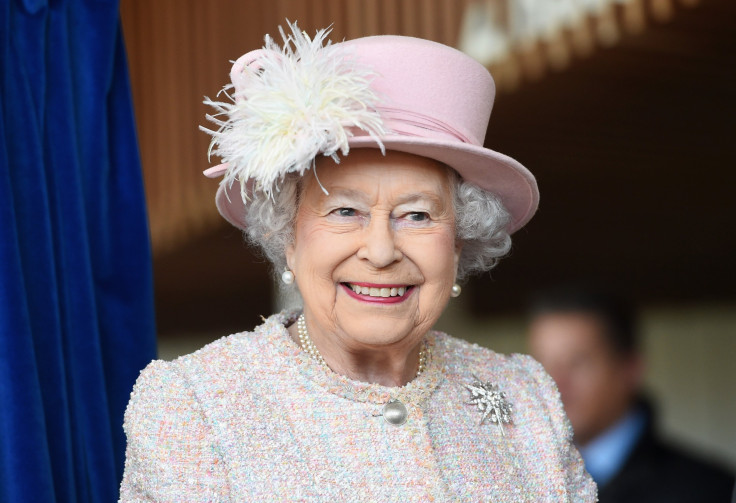 Queen Elizabeth II received a lot of presents last Christmas.
On Wednesday, the Buckingham Palace released an official gift list. According to it, the monarch received a set of glitter ball decorations from German President Frank-Walter Steinmeier. The present was intended for Queen Elizabeth's Christmas tree at Sandringham House in Norfolk, The Guardian reported.
Just like the German president, the queen's secret service also gave her a unique Christmas decoration that included a paper from the Enigma machine. The gift was presented during the monarch's visit to the National Cyber Security Centre in London.
Queen Elizabeth II also received a Union Jack badge which was on British astronaut Tim Peake's space suit. In addition, the president of Kenya sent the majesty a decorated ostrich egg while the Cambodian ambassador opted for a silver-plated filigree pumpkin.
The royal family has a tradition of giving inexpensive and funny Christmas gifts during the holidays. So, the presents that the queen received reflected the family's practice.
For instance, Prince Harry's fiancée, Meghan Markle, opted to give the queen a singing toy hamster. Queen Elizabeth II reportedly found the present funny and even remarked that "it can keep my dogs company."
"Meghan bought a little hamster that sings with a little rope for Her Majesty," one insider described Markle's present. "It was so funny, especially when the corgis tried to take hold of the toy."
Meanwhile, Middleton presented the queen with her grandma's chutney in 2016. The Duchess of Cambridge confessed that she was nervous what present to give to the queen, so she opted for a simple yet special gift.
"I was worried what to give the Queen as her Christmas present," Middleton said. "I thought back to what I would give my own grandparents. And I thought, 'I'll make her something.' Which could have gone horribly wrong."
The following day, Middleton's worries went away after she saw it being served in the table. "I think such a simple gesture went such a long way for me and I've noticed since she's done that on lots of occasions and I think it just shows her thoughtfulness, really, and her care in looking after everybody," Middleton added.
What can you say about the presents that Queen Elizabeth II received? Drop a comment below.
​
© Copyright IBTimes 2023. All rights reserved.