Queen Elizabeth 'Laughs' At Prince Charles, Diana Kissing, Prince Philip 'Cheers' In Portrait
Queen Elizabeth and Prince Philip have very different reactions to Prince Charles and Princess Diana kissing during their royal wedding in 1981. The royals were painted in a reimagined artwork created by a royal fan.
In the colorful portrait, the newlyweds are standing on the balcony of the Buckingham Palace shortly after their wedding. Princess Diana is leaning in for a kiss. Prince Charles looks stiff in the drawing, which makes it seem that the Princess of Wales was the one who wanted to kiss her husband in public.
Standing in front of the royal couple are their bridesmaids and pageboys. And beside them are the Queen Mother, Prince Philip, and Her Majesty. While Prince Charles and Princess Diana are kissing, the monarch is waving to the crowd.
Since her right hand is covering her mouth, it also seems as though she's laughing while her son and daughter-in-law are engaged in their intimate moment. Prince Philip, on the other hand, seems to call Prince Charles' attention.
The Duke of Edinburgh's right hand is outstretched, which makes it seem as though he's cheering for the royal couple. The Queen Mother has a faint smile on her face in the portrait.
Meanwhile, the original photo that was taken during the Prince and Princess of Wales' is quite different from the reimagined one. The original snap shows the Queen looking happy at the couple's wedding, but it's evident that she's not laughing hysterically.
She is standing and chatting close to Prince Charles and Princess Diana, but she didn't chat or make faces in front of the crowd. Prince Philip waved to the crowds, but he certainly didn't cheer the newlyweds on.
But what the artwork captured is the fact that it was actually Princess Diana who leaned in for a kiss after her wedding. Prince Charles seemed stiff at that moment, but Princess Diana extended her neck just so she could reach for her husband's lips.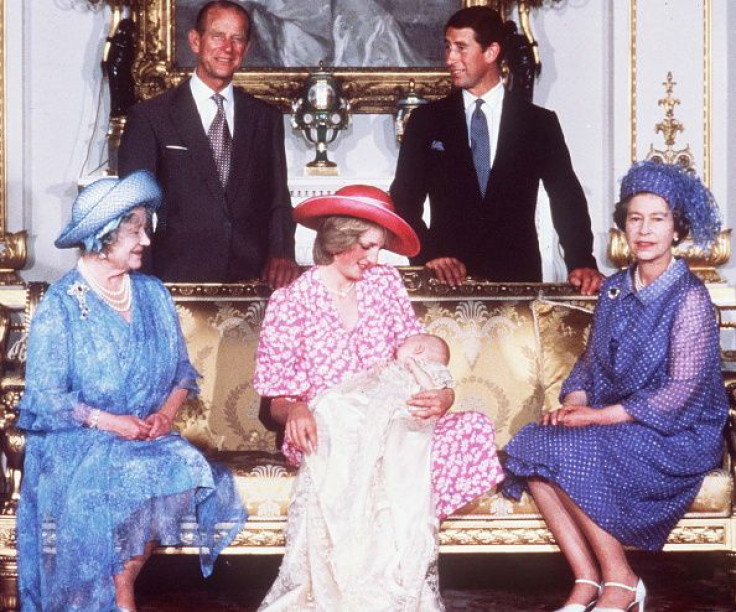 © Copyright IBTimes 2023. All rights reserved.