Queen Elizabeth Looks Happy, Proud For Prince William During RAF Valley Visit
Queen Elizabeth II looked happy and proud for Prince William when the duke toured her and Prince Philip.
On April 1, 2011, the Queen and Duke of Edinburgh visited RAF Valley in Holyhead. Photos and clips of the said visit were shared on Instagram. The royal couple toured the airbase and met the staff and families. They watched a fly past and was given a guided tour of a Sea King search and rescue helicopter by their royal grandson, Prince William.
When Prince William met Queen Elizabeth II, the future king greeted the current monarch with a "hello" and a kiss. He also told her that he was worried her hat would blow off as it was very windy when Queen Elizabeth II and Prince Philip arrived.
Prince William went on and showed his grandparents how the helicopter is used to winch people to safety and even told Her Majesty about some of the rescues he had carried out.
Netizens who saw the photos and videos noticed how proud the Queen was for Prince William.
"She's so proud of William. It's a beautiful thing to witness," one netizen wrote.
"The Queen looks so proud of William," another netizen added with a heart emoji.
Queen Elizabeth II looks delighted and happy as she follows the lead of her grandson. "The Queen looks unbelievable Happy," a different royal fan pointed out.
Queen Elizabeth II took a keen interest in teaching Prince William the ropes to be the next monarch. When the third in line to the throne was only 5, Queen Elizabeth II already started preparing him for his future role.
When Prince William became a teenager, Queen Elizabeth II would invite him to Windsor Castle and they would open the state boxes and she would guide him through the papers, according to royal historian Robert Lacey. The royal expert added that it served as Prince William's constitutional education.
However, despite the Queen's effort, there was resistance on Prince William's part especially after he married Kate Middleton. According to royal correspondent Camilla Tominey, the future king prioritized his own family over his royal duties.
"There's been a little bit of resisting doing duty, and indeed William has prioritised his immediate family over and above the Firm," Tominey said.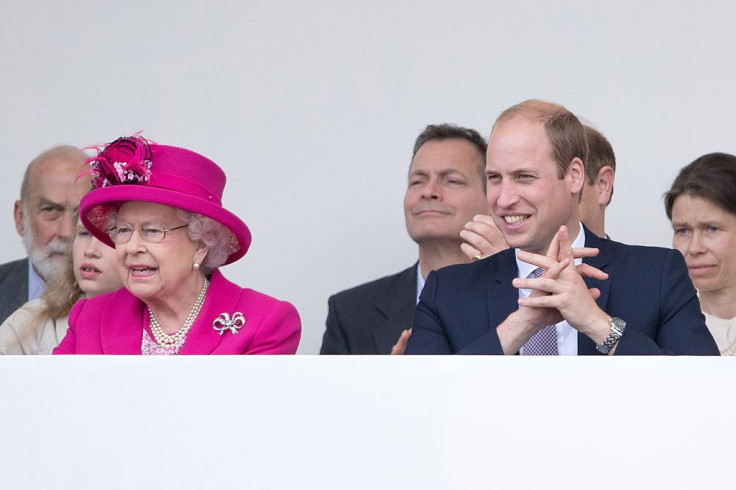 © Copyright IBTimes 2023. All rights reserved.