Queen Elizabeth Subtly Showed Preference For Prince Harry, Meghan Markle Over Kate, William?
Queen Elizabet II reportedly prefers Prince Harry and Meghan Markle over Prince William and Kate Middleton due to a particular incident.
On Wednesday, Queen Elizabeth II invited the new Prime Minister Boris Johnson at Buckingham Palace. Many noticed that on the Queen's picture table were photos of her grandsons, Prince William and Prince Harry, with their wives, Kate Middleton and Meghan Markle, respectively.
Eagle-eyed royal fans noticed that the Queen placed the Duke and Duchess of Sussex's photo in front of the Duke and Duchess of Cambridge's. According to some royal fans, this is a subtle hint that the Queen prefers Prince Harry and Markle over Prince William and Middleton, Daily Star reported.
"My nan always puts pics of her favourite grandkids and the front on the mantlepiece," one social media user said.
"She's definitely hinting that she prefers Harry and Meg," another added.
According to some royal experts, Queen Elizabeth II's favorite grandchild is Prince Harry. In fact, there was a time when he wanted to turn his back from his royal duties to live a normal life, but she convinced him to stay and continue his royal obligations.
According to E! News royal correspondent Melanie Bromley, the Queen has a more "fun" granny-to-grandson relationship with the Duke of Sussex compared to Prince William. The Queen's closeness to Prince Harry could be due to the fact that he would not be king like his older brother, so she is more lenient to him.
"William is going to become king, so there has been a very close relationship between William and the Queen. It's half family and half business," Bromley said.
In related news, Queen Elizabeth II was reportedly worried about Prince Harry's "troublesome behavior" after he married Markle. The duke is not fond of the press, but his relationship with the media worsened.
Although Prince Harry and Markle's royal wedding was televised, the other milestones of their marriage were kept private. The couple kept Markle's birthing plan a secret. Also, when they announced Archie's baptism, they opted to keep it private which irked the royal fans.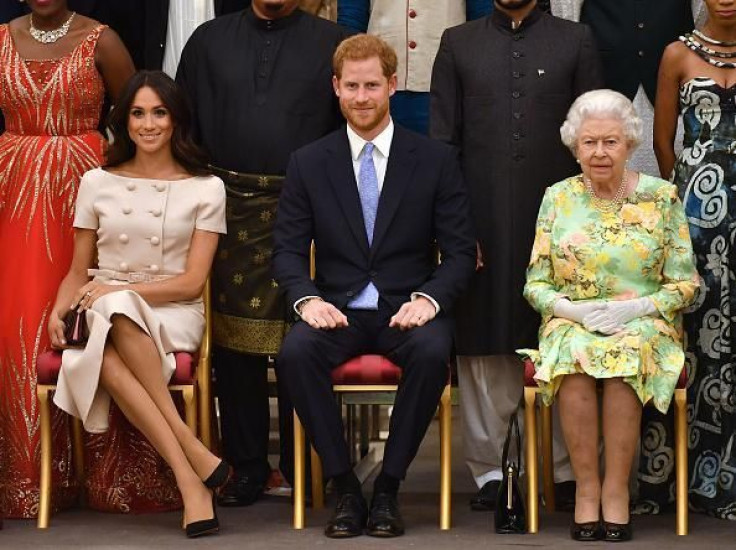 © Copyright IBTimes 2022. All rights reserved.
FOLLOW MORE IBT NEWS ON THE BELOW CHANNELS