Queen Elizabeth II's Favorite Grandchild Revealed, It's Not Prince William
Queen Elizabeth II's favorite grandson is not Prince William.
The Queen is often seen with her grandsons Prince William and Prince Harry in different royal engagements. However, Her Majesty's relationship with the Duke of Cambridge is deemed to be more serious compared to the Duke of Sussex because she is preparing the former to be the next king.
E! News royal correspondent Melanie Bromley claimed that Queen Elizabeth II has a more "fun" granny-to-grandson relationship to Prince Harry compared to Prince William.
"William is going to become king, so there has been a very close relationship between William and the Queen. It's half family and half business," Bromley told News.com.au.
The royal correspondent added that the Queen teaches Prince William the things she taught Prince Charles since this is expected from the royal protocol. Prince William was born for the job and he was dedicated for it. This gives Prince Harry more leeway to enjoy a more relaxed relationship with the Queen.
"For Harry and the Queen, it's always been quite obvious that as soon as William and Kate started to have children, Harry's potential for ever becoming king ... he wouldn't be expected to do that," Bromley explained. "His relationship with the Queen is a lot more fun and grandson-to-grandmother."
Prince Harry has also revealed that his royal grandmother enjoys participating in his playful takedowns. On the Queen's 92nd birthday, the duke even made a joke at the monarch's expense.
"Tonight we are celebrating The Queen's birthday but Your Majesty, if you do not mind me saying, you are not someone who is easy to buy gifts for," he said.
Queen Elizabeth II also welcomed Meghan Markle warmly. In fact, the former "Suits" actress was the first royal fiancée to spend Christmas with the members of the Firm.
Prince Harry has recognized Prince William's future title. He once told his brother, "It's alright, I can do anything because I won't be King. You will be, therefore I can do what I want."
However, Princess Diana felt that his two sons were not treated equally in the palace. The late Princess of Wales confessed that she gave more love to her youngest son because the rest of the members of the royal family focus on Prince William who will be the next king.
"I have to. Charles and I worked so hard to ensure both boys receive equal amounts of our time and love, but others in the family seem to concentrate on William," Princess Diana told Richard Kay.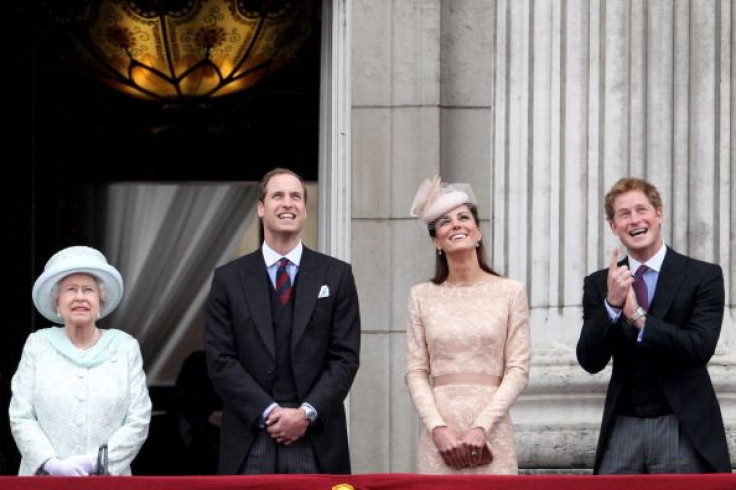 © Copyright IBTimes 2023. All rights reserved.