Queen Elizabeth 'Will Die As Monarch'; 'Poor' Prince Charles Has To Wait
Queen Elizabeth II will never step down for her son, Prince Charles.
There have been rumors suggesting that the Queen will make the heir a prince regent when she turns 95. However, a royal expert suggests otherwise in a recent interview with CBS' "This Morning."
Tina Brown, an editor and royal expert, said that Queen Elizabeth II will remain Queen up to deathbed. For Her Majesty, monarchy is an "incarnation."
"She won't step down because she doesn't believe this is about an office," Brown said.
Brown recalled the oath Queen Elizabeth II made at Westminster Abbey where she said that she will reign all the days of her life. The expert insisted that that's the kind of woman the Queen is.
"Poor Prince Charles has had to wait, he's now 70 and he's still the Prince of Wales," she continued.
Just recently, another source said that the Queen will devolve her power to Prince Charles any day now. Ann-Louise Holland, an astrologist suggested that the movement of the planets is showing signs that Prince Charles will take over the Queen's responsibilities as she will make the Prince of Wales a "king in all but name."
An insider said that the changes are starting and although those are small changes, more are to follow. Royal commentator Robert Jobson also claimed in his book "Charles at 70: Thoughts, Hopes and Dreams" that the future king is already the prince regent. A number of sources told him that Queen Elizabeth II will make a monumental decision of allowing the heir to officially take over the stewardship of her reign when she turns 95.
In related news, Prince William and Kate Middleton shared their secrets to delight the Queen. In an unearthed interview, the Duke of Cambridge admitted that it's difficult to find a unique gift for the monarch. Prince Harry had the same predicament.
Middleton revealed that instead of buying gifts somewhere, their family creates handcrafted items for the Queen. Most often, their presents are creations of their eldest son Prince George who is very good at arts and crafts.
Prince William added that it doesn't really matter how it looks like. Since then they decided to stick to those sort of presents.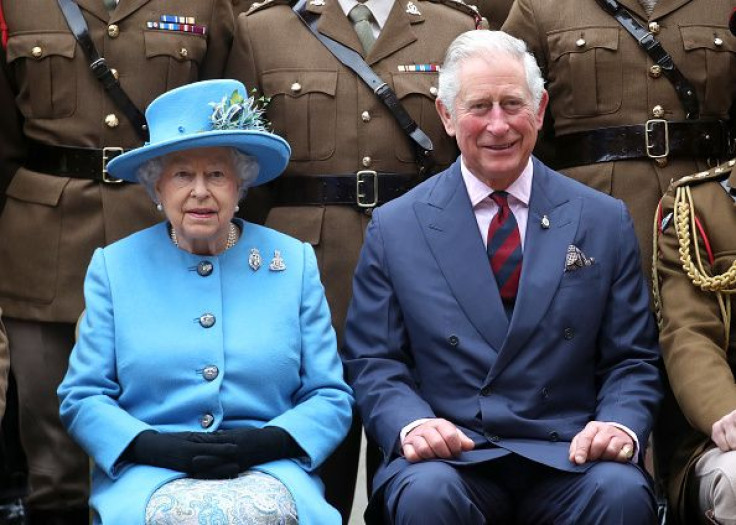 © Copyright IBTimes 2023. All rights reserved.