Queen Elizabeth's Relationship With Prince Harry And Meghan Markle One Year After Photo Diss
Ever since Meghan Markle married Prince Harry in 2018, there have been rumors about the couple feuding with various members of the royal family. On Oct. 22, 2019, speculation ran rampant after fans noticed the couple's portrait was removed from Queen Elizabeth's Audience Room.
The Duke and Duchess of Sussex's portrait was initially placed in front of a photo of Prince William and Kate Middleton on one of the tables in the room. However, during a chat with Prime Minister Boris Johnson, fans notice the picture was gone.
Although rumors of another rift within the royal family began to spread, Queen Elizabeth's relationship with Meghan and Harry, nowadays, appears to be on good terms.
In August, Harry praised his grandmother during a virtual call with young leaders as a part of the Queen's Commonwealth Trust. "I think everything that my grandmother wanted to achieve when she took this huge responsibility on, she's managed," he said.
"No one could have predicted how the world was going to change in such a short space of time, especially with the digital space. But hearing you guys, knowing the broad spectrum that the QCT engulfs, you guys are the definition of the 21st Century Commonwealth and what it means to be a part of it. You're there standing for equality, for mutual respect, and for fairness."
Prior to that, Meghan and Harry were joined by their son Archie for a special video call on April 21 to wish the 94-year-old a happy birthday.
In March, Queen Elizabeth began to show signs that whatever issues she may have had with Meghan and Harry have calmed when she invited the couple to join her for a Sunday church service.
"It's telling in the sense that these two are still her family. And as a family, they all love each other," a source told People at the time.
The invite came during the couple's trip to the UK in which they were wrapping up the last of their royal engagements before stepping down from their positions.
Although Queen Elizabeth lives in the UK thousands of miles away from Harry and Meghan, who have settled in Los Angeles, it appears the three have made efforts to remain present in one another's lives.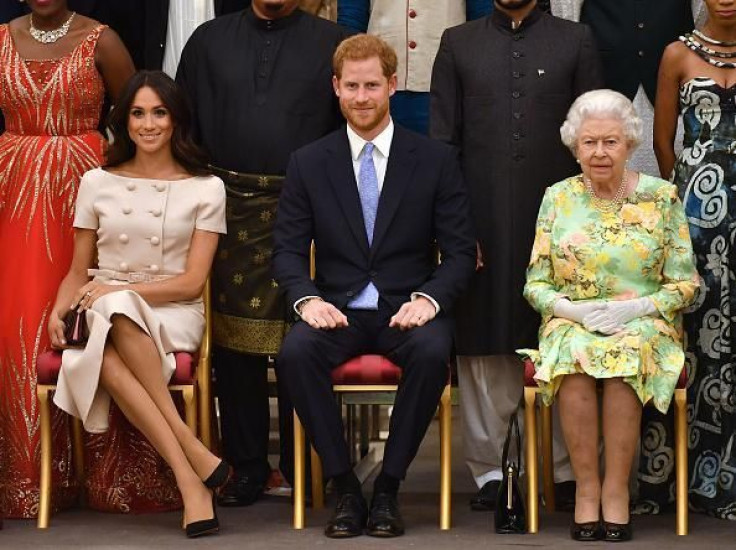 © Copyright IBTimes 2023. All rights reserved.